The MicroStrategy World 2019 agenda is out and it's time to start planning your conference schedule (it's easy with the MicroStrategy mobile app). Among the many can't-miss sessions, there are two customer sessions you should make time for: AllianceBernstein and UBS. These two key customers will share the innovative ways they have transformed their organizations by leveraging MicroStrategy for mobile use and the financial industry.
A MicroStrategy Mobile Platform Use Case
AllianceBernstein (AB), a leading global asset management firm, co-developed an intuitive, unique sales app that leverages MicroStrategy on top of Salesforce CRM data to give the AB sales team real-time, mobile-first information. This app earned AB a coveted MicroStrategy Customer Award for Innovation. Attend their session on Tuesday.
CUSTOMER: AllianceBernstein: Going Mobile with MicroStrategy
Tuesday | 4:15 pm – 5:00 pm | 227 ABC
Speaker: Kevin Rosenfeld SVP/Managing Director, Head of Business Intelligence, AB (AllianceBernstein)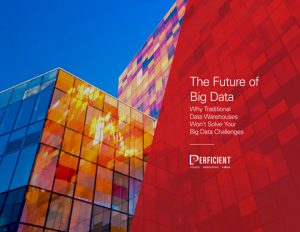 With some guidance, you can craft a data platform that is right for your organization's needs and gets the most return from your data capital.
(AllianceBernstein) uses Salesforce.com as their CRM, and have historically leveraged MicroStrategy for sales reporting and "light" business analytics. As technology has advanced, specifically mobile, they identified an opportunity to better connect the CRM and Business Intelligence efforts with the MicroStrategy Mobile Platform. The result is SIMON—a point-of-sale application for the iPad that provides sales teams with a customer facing tool kit to enrich the client engagement experience. This session will introduce Simon and share best practices and lessons learned from AB's journey to mobile. Attend this session to learn about:
•        The impact SIMON has on their business
•        Best practices in project initiation, funding, choosing technology partners, and gaining internal support
MicroStrategy in the Financial Industry
UBS, an investment banking company, invested in MicroStrategy to get more out of their business intelligence. Learn more out this financial industry use case by attending their session on Wednesday.
CUSTOMER: UBS: How a Financial Institution Uses MicroStrategy
Wednesday | 2:00 pm – 2:45 pm | 227 ABC
Speaker: Scott Cooke Executive Director, UBS
Learn how UBS uses MicroStrategy to monitor banking data and generate dashboards/reports that address three key goals: (1) transparency for senior management, (2) sales/product reporting, and (3) process improvements that allow business analysts to focus on what's important: growth. This session will give an overview of UBS's journey, and focus on:
•        The goals and process of their transformation
•        The challenges they faced
•        How they built their BI solution
•        Plans for the future
Come Visit Perficient's Experts
And when you're not in sessions, don't forget to come visit us! Perficient is proud to be a Gold sponsor of the event and we'll be at booth #300 in the expo hall. Our experts will be onsite to strategize and present demos showcasing proven ways to advance analytics, mobility, cloud, AI, and augmented reality.
You can also connect with our team to set up a meeting. We look forward to seeing you at World!