MicroStrategy World is around the corner, happening February 4-6th in Phoenix. With the recent release of MicroStrategy 2019 and O365 integration, it will be an exciting education-packed week! Perficient is proud to be a Gold sponsor of the event. We'll be exhibiting at booth #300 in the expo hall where our experts will be onsite to strategize and present demos showcasing proven ways to advance analytics, mobility, cloud, AI, and augmented reality.
Our experts will also be sharing their stories in four can't-miss sessions throughout the conference.
Our Sessions
Perficient: Artificial Intelligence: A deeper look at the next wave of digital transformation
Artificial intelligence is poised to rapidly disrupt and transform industries much in the same way digital transformation has impacted our world. Gartner estimates that only 4% of enterprises have invested and/or deployed artificial intelligence in their organizations, with 21% of CIOs actively planning or experimenting with AI. In this session, we will take a deeper look at artificial intelligence, further defining the nebulous concept, highlighting capabilities, and identifying opportunities to introduce artificial intelligence to your customers and move beyond a PoC.
Attend this session to learn best practices for:
– Building your organization's roadmap to AI.
– Scaling small tests into meaningful capabilities.
– Overcoming roadblocks experienced by most organizations.
Session Date: Wednesday, February 6th
Session Time: 2:00PM-2:45PM
Location: Phoenix Convention Center, North building 225AB
Speaker: Christine Livingston, Director, AI – Perficient
Perficient: Enabling the Intelligent Enterprise
The Intelligent Enterprise is the ultimate data-driven organization. It anticipates constantly changing challenges and turns them into opportunity. MicroStrategy provides a range of tools and capabilities to meet this need head on. But how do you get there? What steps do you take to get on the path and achieve results? What best practices should you follow to avoid the minefields create a scalable and insightful intelligent enterprise? Perficient will outline how to create the Intelligent enterprise and lay out what you can do to achieve higher value as quickly as possible.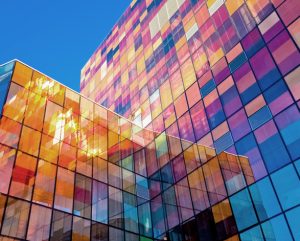 With some guidance, you can craft a data platform that is right for your organization's needs and gets the most return from your data capital.
Session Date: Tuesday, February 5th
Session Time: 2:00PM-2:45PM
Location: Phoenix Convention Center, North building 229B
Speakers: Mike Porter, Principal, Strategic Advisors – Perficient; Steve Thompson, Director, MicroStrategy Solutions – Perficient
Perficient: Optimizing healthcare operations with mobile analytics
As Fee for Value takes hold in healthcare, hospitals and integrated delivery networks are highly motivated toward increasing productivity and utilization—and reducing cost. Nursing and Operations leaders are constantly challenged to find the correct ratio of staff to patient volumes. But mobile predictive modeling analytics that allow volume and resource matching (inpatient and ambulatory) can solve this ongoing challenge in healthcare. Delivering mobile analytics tools to the fingertips of healthcare leadership provides the ability to proactively manage the effect of increased census on patient volumes, patient movement, labor costs, and financials. In fact, it's critical to achieving the triple aim (cost, quality, outcomes).
Attend this session to learn how organizations can:
– Deliver mobile analytics tools to address healthcare challenges.
– Tackle operational opportunities in today's integrated delivery networks.
– Achieve a return on their investment with MicroStrategy.
Session Date: Wednesday, February 6th
Session Time: 9:00AM-9:45AM
Location: Phoenix Convention Center, North building 224A
Speaker: Juliet Silver, Chief Strategist, Health Sciences – Perficient
Automated Insights and the Final Frontier in Sales Analytics: Using NLG to complete the last mile in BI
Perficient and Automated Insights are making the incorporation of data into sales teams' day-to-day radically easier. Using natural language generation (NLG) technology, sales teams are empowered with analytics that deliver clear, actionable intelligence, resulting in better business outcomes. In this session, we'll share how an innovative combination of NLG and MSTR technologies converts business data into action-oriented information that's quick and easy for busy sales teams and executives to consume within the workflows and applications they already use every day.
Session Date: Wednesday, February 6th
Session Time: 2:00PM-2:45PM
Location: Phoenix Convention Center, North building 221B
Speakers:  Locky Stewart Strategic Partnerships & Alliances – Automated Insights; Roberto Trevino Director of Program Innovation, Perficient
Perficient acquired Southport Services Group in April last year recognizing the enterprise imperative of making data valuable. With the acquisition, we've extended our capabilities to deliver business intelligence solutions with an award-winning team – and augmented those capabilities with our end-to-end digital transformation solutions.
Will you be at MicroStrategy World? Reach out to connect with our team.