First of all, big kudos to first responders such as doctors, nurses, police, front-end-shop staff, and mental health workers for keeping your communities running during these troubling times. At the same time, my heart felt condolences for anyone who has lost a loved ones during this time.
One of the things that the COVID-19 pandemic has taught us is the value of data. Let me explain! Think about what you do first when you wake up. If you're like me, you'll open your trusted data source and check what the COVID-19 count is across different parts of the world. Just google "COVID statistics" and it returns 4,770,000,000 websites with its own dashboard automatically reflecting the state you are in and United States population (assuming you are in US).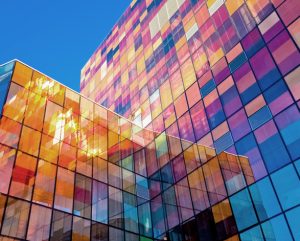 With some guidance, you can craft a data platform that is right for your organization's needs and gets the most return from your data capital.
Now here are the most trusted datasets that I personally use based on who they are and what they do:
The Value of Data Through COVID-19
Why is this so important? What COVID has exposed us to is the value of data. If you were given 2 choices, a pretty website that doesn't have trusted dataset for COVID and a normal dashboard that has the most trusted dataset for COVID, what would you choose? You would likely go with the website that has trusted data. In my opinion, every company should treat the value and importance of data similar to that. Gartner says that in order for companies to innovate "their way beyond the post-COVID-19 world, data and analytics leaders require an ever-increasing velocity and scale of analysis in terms of processing and access to succeed in the face of unprecedented market shifts."
Here are some key trends to note on the value of data and analytics post-COVID-19 world:
Data marketplace – As we start exchanging data using online marketplaces internally or externally (paid or free), third-party datasets alongside first and second-party will become increasingly valuable to merge into your existing eco-system of datasets that you currently use. Gartner also stated that "by 2022, 35% of large organizations will be either sellers or buyers of data via formal online data marketplaces, up from 25% in 2020."
Dynamic metadata – This includes defining business metadata during runtime, technical metadata collected as statistics during loading and reading of datasets, and dynamic queries generated using metadata. As analytics and integration vendors are focusing on automation of runtime metadata, this concept will pick up steam and will become the norm of building a data platform very soon. This function will also play a key role in regulatory compliance and data security aspects of value of data.
Customer intelligence – As organizations are striving to evaluate and segment customer acquisition and retention strategies, machine learning will play a critical role in gathering, analyzing, and providing recommendations regarding customers allowing organizations to focus on personalization strategies.
Value of social media – Website traffic, social sentiments, and brand engagement are some examples of how data is being used to understand the brand interaction with the audience and their response to the constantly changing way of doing business and cater to their audience based on data and analytics. Platform companies such as Uber, Amazon, and Airbnb have mastered this art with their technology platform strategy bringing data and digital together in a single platform. This strategy will often prove valuable in customer loyalty and customer retention strategies as well.
Reducing risks and improving safety – Many companies such as Salesforce, Domo, Oracle, and others have launched "get back to work" campaigns where the value proposition of these technologies are real-time streaming data in the hands of company CEOs who need to monitor their employee's safety every day, every hour to run a business in these troubling times.
We have a lot of experience on this topic and will be happy to chat with you if you need help in digitizing your data sets and quantify value of it in that process.