Avon, a leading beauty company, presented a customer case to our MicroStrategy partner to find a more efficient way to identify product performance in their stores. MicroStrategy, with support from our experts, took this challenge and produced an augmented reality application using the platform and augmented reality APIs. The result? An application that can display product KPIs in real-time using a tablet.
Augmented Reality App Demo
During last month's Gartner Data & Analytics Summit in São Paulo, Brazil, Avon provided the MicroStrategy booth with a display complete with beauty products to showcase how the application works. At the booth, attendees met with MicroStrategy Director Tiago Sanchez.
Sanchez guided attendees through the application using a tablet and the Avon products. As he raised the tablet in front of him toward a product he said, "The application instantly recognizes the image of one of our products. And now you can see all the KPIs on the screen."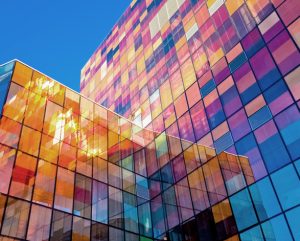 With some guidance, you can craft a data platform that is right for your organization's needs and gets the most return from your data capital.
Using the MicroStrategy augmented reality dashboard you can point a tablet at one of your products and instantly see relevant product details. The dashboard is set up to show you product inventory on the left side of the screen and the sales KPIs on the right in real-time.
This application would allow customers to work more efficiently and spend more time out in their company instead of sitting behind a computer.
Sanchez said, "With this type of application you can have store operations and visual merchandising teams operating in the field using data off their products instead of operating from the back office of their company."
Want to see what else the MicroStrategy platform is capable of? Check out our MicroStrategy partner page or drop us a line in the comments below.