Any time you take advantage of a cloud service – infrastructure, platform, or software – for a regulated purpose, you are ultimately responsible for its regulatory compliance, not the cloud vendor. This is critical for you to remember.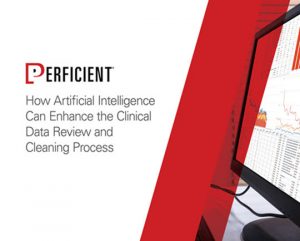 This guide analyzes how artificial intelligence – including machine learning – can be used by pharmaceutical and medical device companies to improve the clinical data review and cleansing process.
So, how can you ensure regulatory compliance of a software system you did not build, you do not host, and you do not own? There are two keys to doing so effectively:
Qualify your cloud vendors before selecting them (and re-qualify them over time)
Be incredibly smart about your contract terms
In the next two posts in this series, we'll look at each of these items in depth. If you can't handle the suspense, just download the complete guide by filling out the form below. Chat soon!