We're excited to announce the acquisition of Southport Services Group, an award-winning MicroStrategy consulting firm specializing in the development, implementation, integration and support of analytics, business intelligence and data warehousing solutions.
Southport deepens Perficient's analytics expertise and enables us to provide more powerful data-driven digital transformation solutions for our customers. Additionally, this acquisition increases Perficient's geographic footprint, expanding our presence in the Washington D.C. region, adding a local office in Phoenix, and an offshore center in Mexico City, Mexico.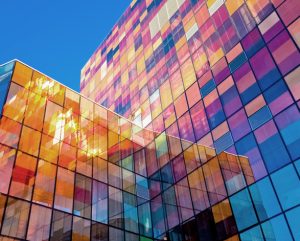 With some guidance, you can craft a data platform that is right for your organization's needs and gets the most return from your data capital.
In addition, Southport brings a proven delivery methodology for BI strategy, planning, application development, mobile support, visualization, and infrastructure. As a certified MicroStrategy partner for over 13 years, the Southport team has created MicroStrategy accelerators to enhance the user experience and integrate with third-party applications. As Perficient CEO Jeff Davis stated, "adding a quickly-growing and highly-regarded MicroStrategy partner like Southport enhances and expands our ability to thrill our customers with innovation and impact."
As a result of the addition of Southport to the Perficient team, we're also thrilled to add MicroStrategy to our partner ecosystem as a Strategic-tier partner. Perficient prides itself on its partner relationships with some of the biggest technology innovators in the world, and MicroStrategy is a key addition to our network. MicroStrategy's software helps deliver end-to-end business intelligence (BI) solutions, ultimately driving mission-critical and time-sensitive business decisions for organizations. This enterprise intelligence platform covers advanced analytics, Big Data, data connectivity, data discovery, personalized and collaborative dashboards, and mobile management.
We've seen tremendous success over the past few years with data and analytics solutions – Big Data, machine analytics, business intelligence, AI, data governance and management, search, and content. Through this acquisition and expanded BI platform coverage, we're thrilled to provide even greater value for our customers and partners.
You can learn more about Perficient's acquisition of Southport in our news release here.