As a global digital consultancy with thousands of skilled strategists and technologies across the world, we're making a difference by transforming how the world's biggest brands connect with customers and grow their business. We bring experience and expertise, speed and agility, and a healthy dose of pragmatism to drive businesses forward.
Collaboration is one of the driving factors to our success, and together, we're able to contribute thought leadership to gain industry recognition from the "big three" analyst firms, Forrester, Gartner, and IDC. Continue reading to learn about Perficient's key analyst report inclusions from the first half of 2023.
Perficient's Expertise Noted in Forrester Reports
The first half of 2023 has provided numerous opportunities to share our capabilities, landing us quotes in three Forrester reports in just six months.
Forrester's report Build The Business Case For Inclusive Design acknowledges an increased business focus on digital accessibility, and the need for organizations to provide inclusive products, services and experiences for employees and customers. In recent years, there has been an increase in accessibility lawsuits, making service providers that meet accessibility requirements highly sought after. As stated in the Forrester report, "Perficient says that these days, more often than not, the RFPs it responds to require that experiences conform to the Web Content Accessibility Guidelines (WCAG) at Level AA, the global standard for accessibility."
Taking our inclusion a step further, Forrester outlines key investments for inclusive design, one being hiring costs – a point Perficient provided additional insight on in the report:
"Perficient worked with a client that brought in an accessibility leader with the experience – at leader five years is recommended – and know-how to get employees engaged and avoid common pitfalls."
Perficient colleagues were quoted in two Forrester reports that were published in the second quarter. In the report, Understand Developer Experience To Improve Business Outcomes, the developer experience is examined in-depth. According to the report, there are numerous ways to improve the developer experience, one being "Embrace a culture of resilience in the face of mistakes."
Perficient's Judah Tice, Director of Custom Product Development was quoted in this section of the report, providing insights on recognizing mistakes as growth opportunities.
"Accepting mistakes [is vital]. You can't act like you can't make mistakes. As leaders, we can't be hard with people when they do make mistakes. They need to be hands-on, making mistakes, [learning from those mistakes, and] trying again."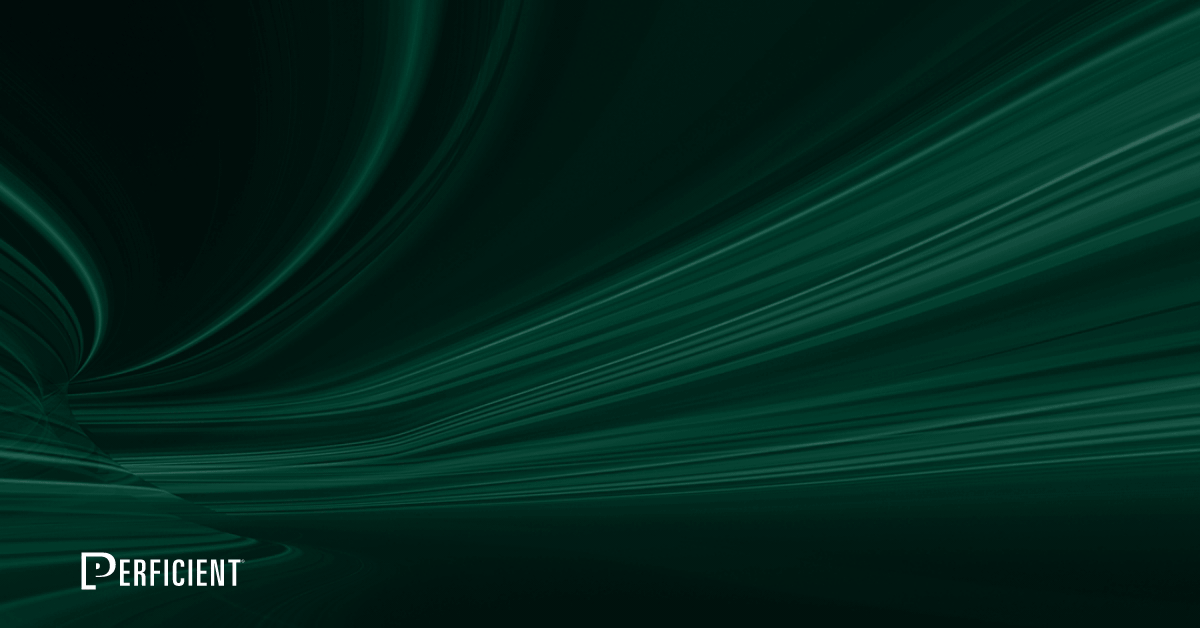 Perficient's Jim Hertzfeld, Director of Digital Strategy at Perficient is quoted in Forrester's report The Realities Of Change Resistance To Digital Transformation, acknowledging that the value desired through transformation must be supported by organizational efforts that build trust and empathy. We believe being proactive and ensuring a team is ready, willing and able to change is key to transformational success.
Our relationships with industry analyst firms combined with the knowledge of our subject matter experts create opportunities to not only contribute to research, but allow for the potential to have these contributions quoted.
Recognizing Our Salesforce Capabilities
Salesforce is growing at a rapid pace, and people are looking for Salesforce service providers who consistently deliver quality solutions. We've implemented more than 3,000 Salesforce solutions that empower businesses to become more responsive, efficient, and relevant, and our Salesforce practice has received recognition from multiple analyst firms in 2023.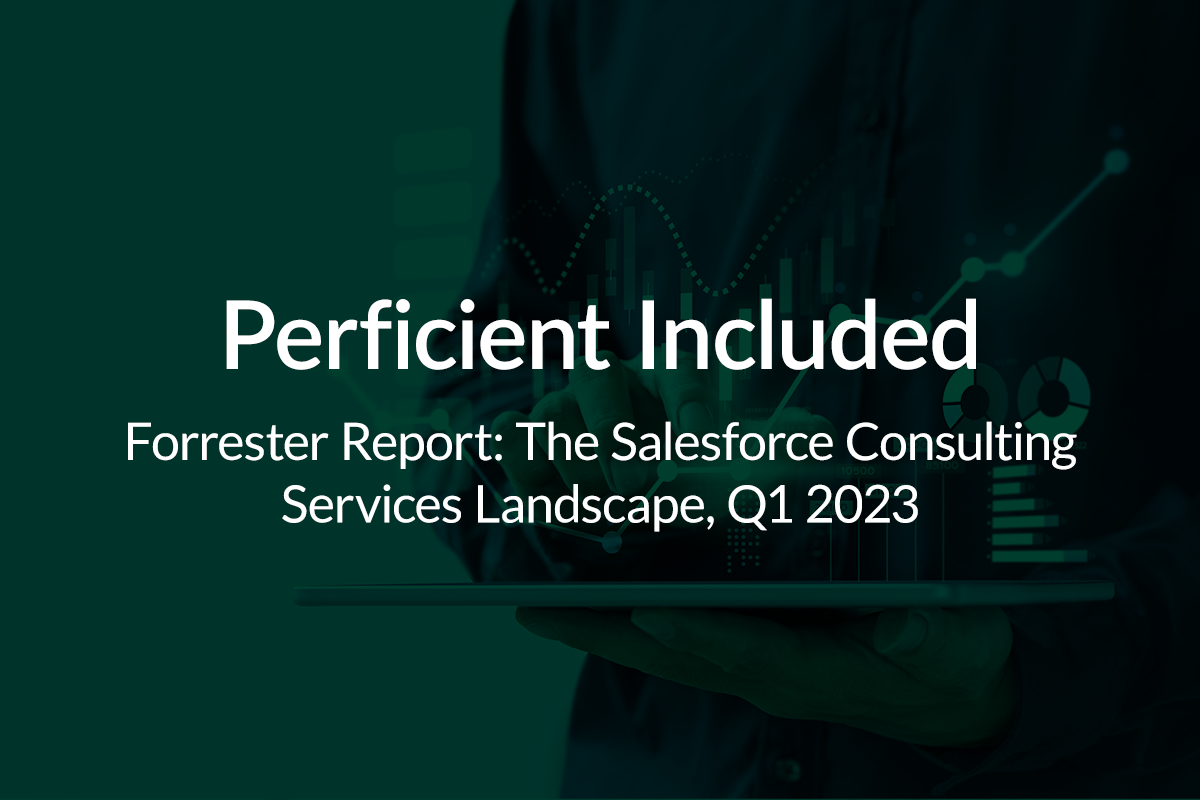 The first Salesforce recognition was in Forrester's Salesforce Consulting Landscape. In this report, Perficient is listed in the small consulting partner market size segment as a technology implementor, with extended business capabilities in Salesforce Health Cloud and Salesforce Experience Cloud. With our extensive industry focus in financial services, healthcare, and manufacturing, we understand how to strategize and create impactful digital experiences through Salesforce.
Perficient was also recognized as a Salesforce system integrator partner in Gartner's Market Guide for Partner Relationship Management Applications report. Manufacturers face unique challenges on their digital transformation journey, but we often turn those challenges into opportunities with Salesforce and related technologies. One of the ways we do this is with our Partner Relationship Management (PRM) Accelerator, which enables manufacturers to improve partner engagement and forecasting, streamline lead management, and strengthen mobile tools for real-time information capabilities.
A leading global technology research and advisory firm also recognized our Salesforce practice in a report highlighting notable Salesforce partners. The report studied Salesforce platform offerings and positioned providers based on relevant capabilities that were evaluated. We believe our inclusions in these reports are a true testament to our wide-ranging expertise in creating impactful digital experiences using Salesforce for clients and customers.
Continuing the Growth of Our IDC Partnership

We added International Data Corporation (IDC) into our mix of analyst firms last year, and we've already seen a number of report inclusions that showcase our capabilities. Soon following Adobe Summit 2023, IDC published its IDC Market Perspective: Adobe Summit 2023: Experience-Led Growth, Generative AI, and Content Supply Chains report where Perficient was listed as a regional partner for Adobe.
LEARN MORE ABOUT OUR AWARD-WINNING ADOBE PRACTICE
We also were in three IDC Market Glance reports in the second quarter. In the IDC Market Glance: Customer Experience Services report, Perficient was included in the IT Services Providers key market segment. According to IDC, "IT Services Providers supply services around technology advice, implementation and integration, management and support."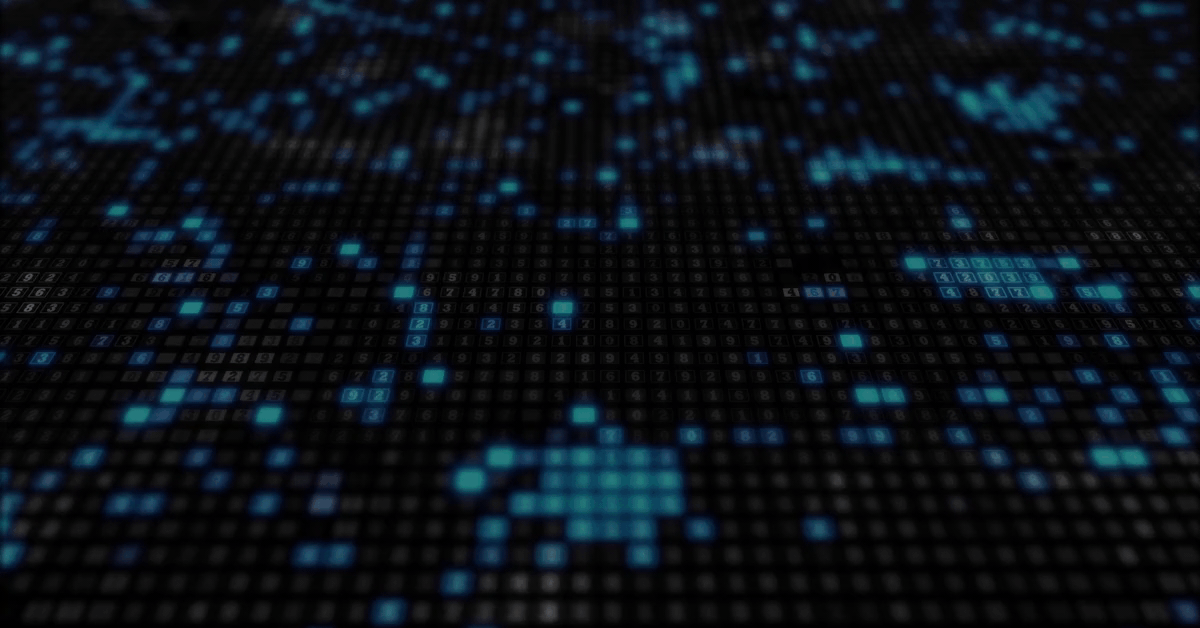 The two additional IDC Market Glance reports were both commerce-focused: IDC Market Glance: Digital Commerce and IDC Market Glance: Core Commerce Layer Software and Services. In both reports, Perficient was listed as a System Integrator Services and Consultancy. IDC states, "a systems integrator designs and implements systems for digital commerce; SI services ameliorate the need for in-house talent that case stand up and engineer often complex systems composed of various commerce systems, API, and microservices."
These inclusions showcase a variety of our offerings in addition to highlighting core capabilities.
Expanding Perficient's Presence in the Analyst Community
Aside from the reports highlighted in this blog, there are a handful of additional report inclusions Perficient received that help contribute to our growing presence within our analyst communities. Stay up to date with Perficient's successes and highlights on our Analyst Coverage page with upcoming reports that show how Perficient continues to stay top of mind with key industry analysts.