Perficient continuously grows but we consistently prioritize collaborating with one another to deliver the best results. As we grow, so do our organization's overall capabilities.
Together, Perficient's thought leaders told our end-to-end story of how we enable game-changing solutions to drive adoption every step of the way, and gained recognition from industry analysts at Forrester, Gartner and IDC as a significant player in the technology services market.
Modern Application Development Services Recognition
Perficient was named in the Forrester Wave: Modern Application Development Services in Q3 as a Strong Performer among 14 of the most significant midsize vendors against 28 criteria – earning top scores in talent management, AI and data, design, quality and productivity, and partner ecosystems.
"It is an honor to be recognized as a Strong Performer in this Forrester Wave™ report, as we believe it's a testament to Perficient's comprehensive approach to create custom digital solutions that deliver value."
Glenn Kline, Area Vice President of Customer Development, DevOps, and Mobile Solutions
LEARN MORE: Perficient's Placement in Forrester MADS
Forrester chose Perficient to participate in the MADS Wave evaluation from our inclusion in Forrester's Now Tech: Modern Application Development Services (MADS) in Q1 which was also used to screen vendors for alignment with research criteria. Forrester defines MADS providers as: "MAD services providers work collaboratively with their clients to create custom modern applications, assist in the transformation and modernization of their clients' software development practices, and help clients adopt modern practices and technologies."
This Now Tech report included Perficient's geographical presence in North America, Latin America, Europe, and Asia Pacific, and an industry focus in healthcare, financial services, and manufacturing. The overall report was based on market presence and services functionality and categorized vendors based on sizes, services functionality and global reach.
Forrester Now Tech Reports, Now Forrester Landscape Reports
Forrester Now Tech reports highlight value propositions, vendor segments, and individual vendors operating in a maturing marketplace. These reports help clients become more educated about a market and provide them with a preliminary list of vendors that they might prioritize for ongoing interactions. Landscape reports essentially do this as well, but also outline specific business capabilities or practices.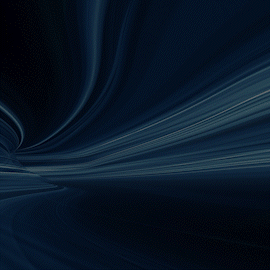 Perficient was listed in the Forrester Now Tech: Oracle Apps Implementation Services Providers and the Forrester Now Tech: Customer Experience Strategy Consulting Practices, both in Q1. This was Perficient's first time in a Forrester CX report and is a testament to our ability to collaborate and utilize our digital capabilities to build seamless, personalized, and satisfying customer journeys.
In addition to these Now Techs, Perficient was also listed in Forrester's AI Service Providers Landscape and Forrester's Organizational Change Management Landscape, both in Q3. This was Forrester's first OCM report, and Perficient was listed as a consulting firm with an industry focus in financial services, healthcare, and oil and gas. It further identified "cultural transformation" and "process engineering and improvement" as two use cases for Perficient's OCM.
"Humans are creatures of habit but are also adaptable to change. Organizations have the power to determine which behavior prevails."
Susan Wiener, Director of Organizational Change Management
Launching a Partnership with IDC
Perficient added International Data Corporation (IDC) to our mix of analyst firms this year. IDC is a global provider of market intelligence, advisory services, and events for IT, telecommunications, and consumer technology markets. Although we began our relationship with IDC this year, we've already seen recognition in these reports: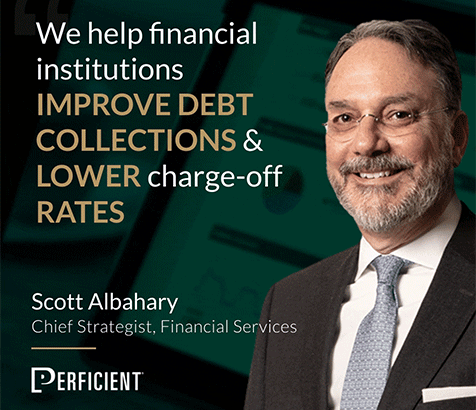 IDC Market Analysis Perspective: Worldwide Digital Transformation Professional Services, Q3;
IDC Market Glance: Digital Transformation Services Providers, Q2;
IDC Market Glance: CX Services, Q2​; and
In the Consumer and Small Business Lending report, Perficient was included in the "Loan Collections-Recovery" category. This inclusion reiterates our commitment to helping clients optimize their debt collection processes, reduce loan loss rates, and increase customer loyalty.
Gartner Inclusions
Analysts at Gartner are recognizing the impact Perficient makes and are covering Perficient's expertise on numerous topics, and two examples are below.
In Q2, Perficient was listed as a digital commerce service provider in Gartner's Digital Commerce Vendor Guide, which shows Perficient's expertise in delivering rich functionality and customer experiences in the digital commerce ecosystem.
Another noteworthy inclusion was the Vendor Identification and Selection Guide for AI and D&A Service Providers Gartner Toolkit. This Q4 recognition allows organizations to have a pragmatic approach when comparing AI and D&A service providers and creating a list of vendors to evaluate more closely.
Showcasing Expertise Throughout the Year and Throughout the Blog
From digital experience platforms to low-code development, Perficient experts provided a wide range of knowledge in numerous Forrester reports.
Of the five Forrester research interviews Perficient participated in, we were quoted in four of the five reports and mentioned in the fifth. Perficient's knowledgeable colleagues who contributed to these reports helped with aligned research by the analyst community, and there are graphics throughout the blog to show the holistic approach to Perficient's AR success in 2022.
Coming soon: Our Mobile Solutions team will be recognized in an upcoming report!