Cloud can create tremendous advantages by helping you harness data-driven insight, but many enterprises are still faced with a significant legacy system presence. Many companies find that the basic cloud model doesn't address transformation complexities such as skills gaps, compliance, integration issues, vendor lock-in, and more. That's why IBM has designed Cloud Pak for Data (one of six Cloud Paks available).
Cloud Pak for Data helps unify and simplify the collection, organization, and analysis of data with a focus on deriving insight as opposed to simply wrangling data. And the Cloud Pak enterprise-grade container software is designed to offer a faster, more reliable way to build, move, and manage workloads on the cloud.
Accelerate Your Cloud Journey
Cloud Pak for Data is designed to accelerate your journey to data analytics and AI value with four simple steps.
1. Collect
Make all data accessible, regardless of where it is
2. Organize
Make data understandable and consistent
3. Analyze
Enable insight from data everywhere it resides
4. Infuse
Operationalize AI, ensure trust and transparency
What You Get
Cognos Dashboard
Data Catalog
Data Discovery
Data Integration
Data Virtualization
Db2 Warehouse
PostgreSQL
Streams
Watson Machine Learning
Watson Studio
Available Versions
Cloud-Native Edition
This version is supported on all leading cloud provider platforms. It's targeted for smaller environments, which can be scaled up and out.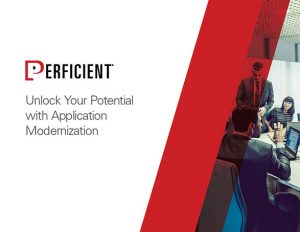 Application modernization is a growing area of focus for enterprises. If you're considering this path to cloud adoption, this guide explores considerations for the best approach – cloud native or legacy migration – and more.
Enterprise Edition
The version is supported on all leading cloud provider platforms as well, plus it's configured with the enterprise in mind to take on your biggest data challenges.
Cloud Pak for Data System
This is a hyper-converged system (hardware and software) that is optimized, tested, and ready to go.
Cloud Pak for Data Benefits
Portable
It can run on premises, on public clouds, or in an integrated system.
Open and Secure
Up-to-date software provides full-stack support from hardware to applications.
Consumable
It's pre-integrated to make connection, application deployment, and process automation simple and affordable.
Supports Multi-cloud Environments
AWS, Azure, Google Cloud, IBM Cloud, and private clouds are all supported.
Get More with IBM Cloud Paks
You can learn more about Cloud Pak for Data and the other IBM Cloud Paks by registering for IBM Think 2020 May 5-6 (it's a free digital event now!). There are several live sessions that will go deeper into this topic as well as some on-demand sessions. You can also visit our Cloud Pak resource page to learn more.
And you can also check out these other related blogs:
Accelerate You Cloud Journey with IBM Cloud Pak for Applications
Kick Start Your Digital Transformation with IBM Cloud Pak for Automation
Integrate Data from Anywhere with IBM Cloud Pak for Integration