This is the first in our series on IBM Cloud Paks.
According to a study by McKinsey & Company, IT teams are migrating the simplest workloads to the cloud, but about 80% of workloads are still on-premises. This is because the basic cloud model does not address transformation complexities like skills gaps, compliance, integration issues, or vendor lock-in.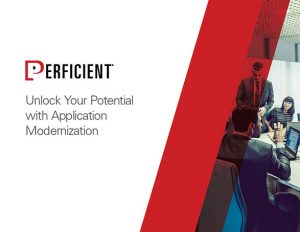 Application modernization is a growing area of focus for enterprises. If you're considering this path to cloud adoption, this guide explores considerations for the best approach – cloud native or legacy migration – and more.
IBM Cloud Paks are enterprise-ready containerized software solutions that provide an open, faster, and more secure way to move core business applications to any cloud. Each IBM Cloud Pak includes containerized IBM middleware and software services for development and management, on top of a common integration layer. This reduces development time and operational expenses. IBM Cloud Paks run wherever Red Hat OpenShift runs and are optimized for productivity and performance.
IBM Cloud Pak features
Portable: Cloud Paks run on-premises, on public clouds, or in an integrated system
Open and secure: Up-to-date software provides full-stack support from hardware to applications
Consumable: Cloud Paks are pre-integrated to deliver use cases (such as application deployment and process automation), and you pay only for what you use
Five types of IBM Cloud Paks
Visit our Cloud Pak resource page to learn more.