In a whirlwind of activity that included an executive networking lunch and live webcast, Q&A chat hosted by CMO Marge Breya and a ceremonial ringing of the Nasdaq opening bell, MicroStrategy officially unveiled MicroStrategy 2019 on Monday. Touted as the industry's first and only enterprise platform for HyperIntelligence, transformational mobility and federated analytics, MicroStrategy 2019 promises to be an innovative breakthrough in enterprise analytics. As MicroStrategy Founder, Chairman of the Board, President & CEO Michael J. Saylor said:
"We're proud to unveil MicroStrategy 2019, the first enterprise analytics and mobility platform that provides intelligence that organizations need for every moment of the day. Intelligence is about time, and when seconds matter, there's simply no room for information that is one click away – let alone the time to find the right sets of data through self-service analytics. With HyperIntelligence, information becomes self-evident. Information about customers, products, and employees naturally surfaces – with zero-clicks – at a glance on a screen, by voice or even through the lens of a camera."
MicroStrategy 2019 – The Details
So, how does it work? MicroStrategy 2019 combines and surfaces information from over 200 enterprise data sources. Say, for example, you wanted to create and deploy a "customer" HyperCard for your sales representatives to easily access information about their customers. The card would provide pertinent and relevant information pulled from your organization's CRM or other enterprise data assets. When the salesperson sees their customer's name in their email, internal documents such as spreadsheets, or online via LinkedIn, Google searches or other websites, MicroStrategy would instantly highlight that customer's name. Subsequently, the sales rep can then hover over the highlighted name to bring up the card, which surfaces important KPIs, relevant information and next best action.
"In business, the goal is to have intelligence delivered both at the right time and in real time so workers can make precise decisions in seconds, minutes, hours and days," said R "Ray" Wang, Principal Analyst, Founder, and Chairman of Constellation Research, Inc. "Leading organizations are building out a scalable, open platform to empower their teams to make better and faster decisions and seeking to automate those decisions over time. Adopting this approach can lead to improved revenue generation, reduced wait times, better throughput, and greater customer satisfaction."
Key tenets of MicroStrategy 2019 include:
Transformational mobility – instant information access with transactional capture, enabling an increasingly mobile workforce to make and record critical decisions every minute of the work day
Federated analytics – a powerful analytical engine, comprehensive toolsets, a variety of data connectors, and scalable, open architecture ensure you have the data needed to scale analytics
Enterprise platform – runs natively on AWS and Mcrosoft Azure for exceptional security, performance, reliability and support to ensure analytics and mobility applications are ready to scale
MicroStrategy 2019 & Microsoft Office 365 – A Smarter Approach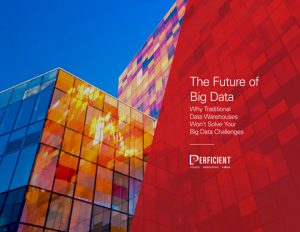 With some guidance, you can craft a data platform that is right for your organization's needs and gets the most return from your data capital.
The general availability of MicroStrategy 2019 comes at a time when our partnership with MicroStrategy and Microsoft is accelerating at a rapid pace. That's a huge win for our clients.  MicroStrategy's HyperIntelligence provides zero-click, real-time answers to questions you may not have thought to ask, but offers the ability to embed this intelligence in Microsoft Office 365. Imagine the possibilities of having zero-click, real-time analytics in the Office 365 productivity tools and interfaces that you already use.
As MicroStrategy 2018 Partner Award Winner for Best Project and a Microsoft Gold-Certified National Service Provider (NSP), our experts are uniquely positioned to integrate these versatile platforms to help revolutionize your business intelligence.
To learn more about our capabilities, click here. To read more about the general availability of MicroStrategy 2019, read the full press release here.