Do you dread quality audits?
Maybe because you have to rehearse your speech to the auditors….
"X" area is managed on this spreadsheet
"Y" process is done because this employee has worked here for 17 years
"Z" homemade database generates the QA reports
OH….and the QA schedule is in this file folder
Then you see them do this 😐
Not fun!
However, Oracle Cloud has delivered a robust solution to effectively manage quality cycles!
and…..maybe impress your auditors (no guarantees)
Now, let's dive in!
No More Tribal Knowledge Required
Oracle Cloud Quality can be configured to require the collection of quality data at critical points in your supply chain.
Receiving Inspection
Cycle Counts
Manufacturing
Field Service Completions
Just to name a few!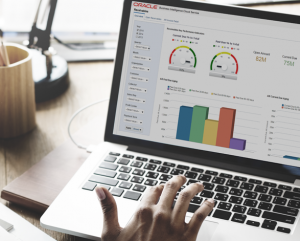 Explore key considerations, integrating the cloud with legacy applications and challenges of current cloud implementations.
Users MUST enter quality data where required or they can not proceed with the given task.
Effectively eliminating holes in your critical data collection.
Automate The Handling Of Non Conformance and Corrective Action
Configure Oracle Quality to ask for specific steps when non confirming quality data is recorded.
Send Material To An MRB Location
Mandate A Cycle Count
Automatically Email Critical Team Members Of The Issue
What an excellent gain in efficiency.
All Of your Data In One Place
Data Collection and CAPAs are all being stored and executed in one place, making generating business intelligence much easier.
No more compiling spreadsheets or linking homemade databases 🙂
Leverage powerful the powerful reporting capabilities of the Cloud for all of your Quality data.
Once again Oracle Cloud is helping you to manage your business more effectively.
In Part 2 we are going to take a closer look at the data collection cycle.
To learn about other way Oracle Cloud can help your business make sure to grab your free guide below!