Perficient's Amazon Connect Experience (PACE) solution amplifies the power of Amazon Connect with several added features and managed services. As we continue to develop and customize our software to your needs, we will post blogs with new features and processes we have added, changed, or fixed. To learn more about PACE, visit our dedicated landing page or view our listing on the AWS Marketplace!
Video and Screen Sharing:
Are you looking for a solution that seamlessly enables video and screen sharing for your contact center? Look no further. PACE now supports video and screen sharing out of the box. Customers can request that agents escalate chat conversations to virtual meetings that enable video and screen sharing. In addition, agents can proactively escalate active chat conversations to virtual meetings. Regardless of who triggers the escalation, agents and customers can talk to each other, see each other, and even share their screens.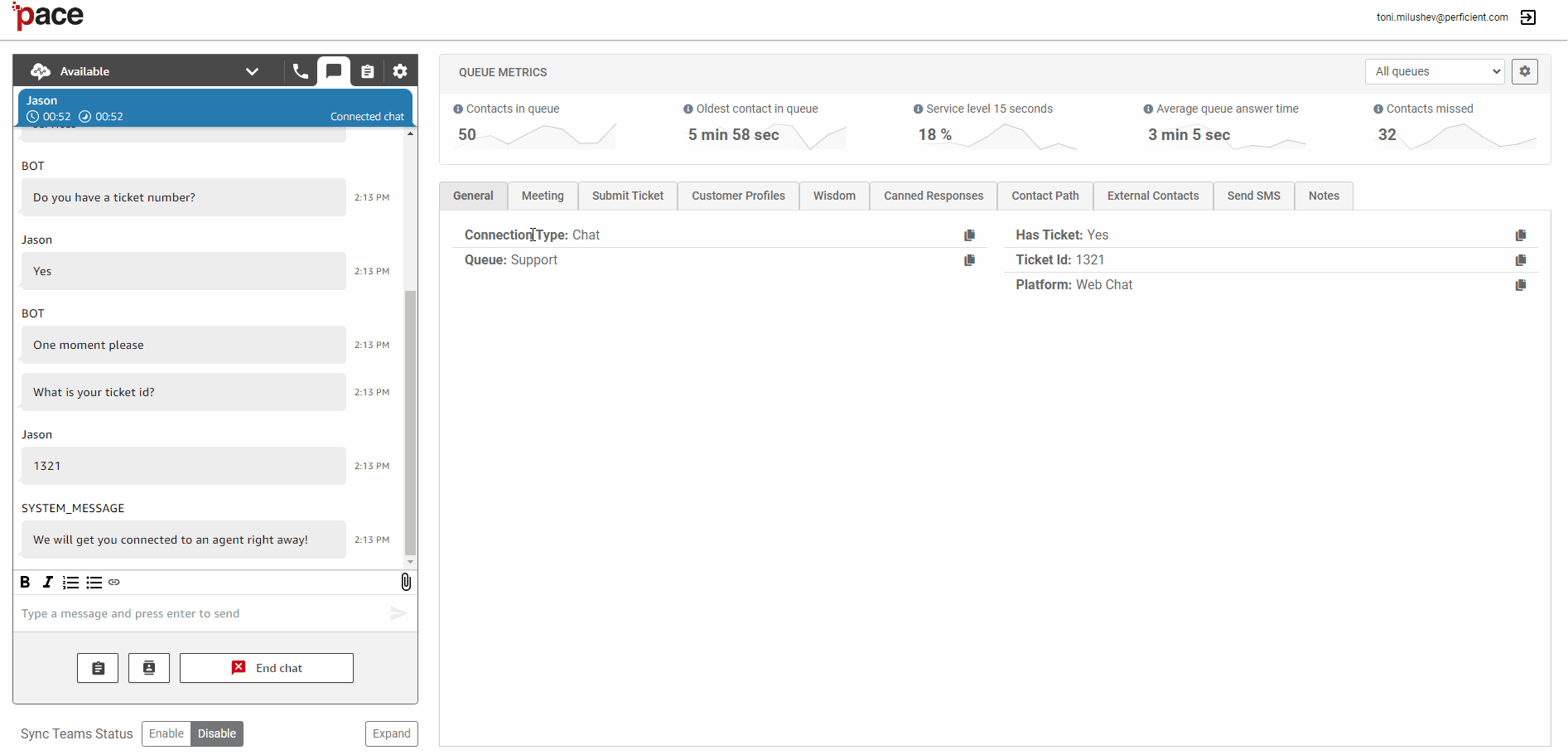 Microsoft Teams Outbound Chat:
Earlier this year, we announced the first native Microsoft Teams chatbot for Amazon Connect, enabling Teams users to seamlessly message contact center agents. With this release, contact center agents can now trigger outbound chats to Teams users while taking advantage of other PACE features such as canned responses. Best of all, supervisors can gain valuable insights into these interactions by reviewing them in the PACE real-time dashboards and historical reports.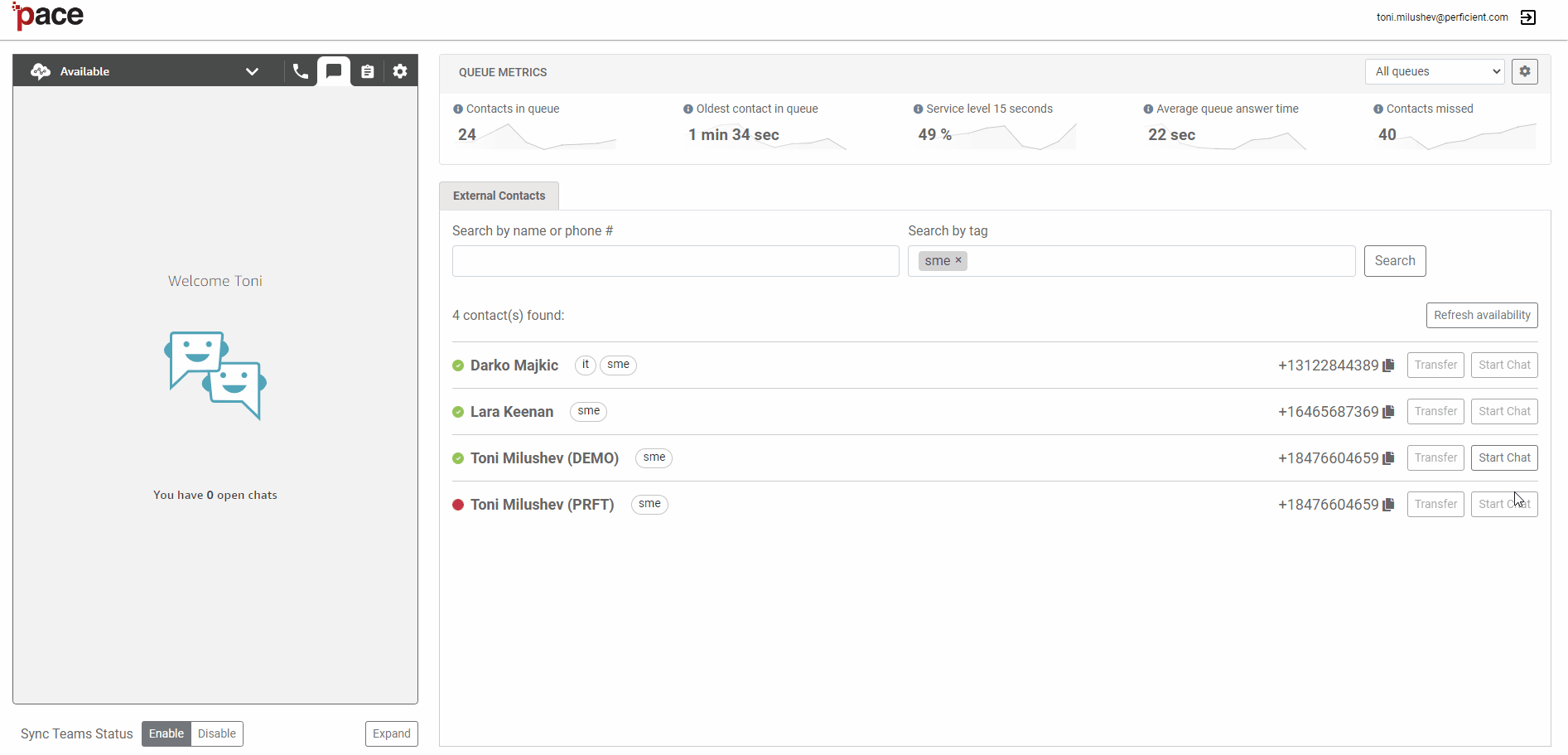 Microsoft Teams Status Sync:
Learn the six most common pitfalls when upgrading your contact center, and how Amazon Connect can help you avoid them.
PACE already enables agents to sync their Microsoft Teams statuses to Amazon Connect. Now, we also allow agents to sync their Amazon Connect statuses to Microsoft Teams, resulting in bi-directional sync between the two platforms. This innovative approach will increase productivity and reduce unwanted interruptions for agents who are Microsoft Teams users.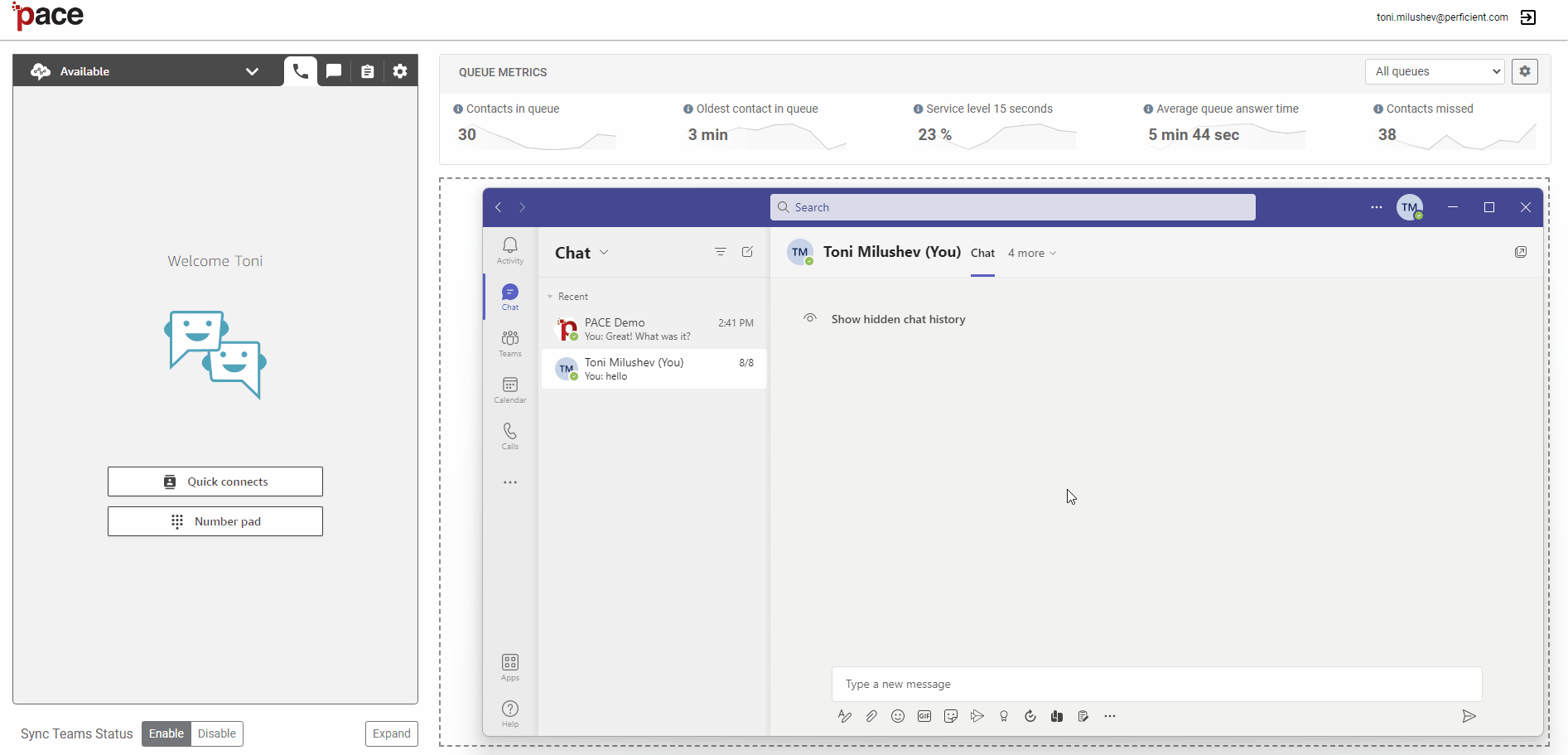 To help administrators manage this new functionality, we've added support for configuring which Microsoft Teams activities will prevent agents from being available for contact center interactions and which PACE activities will set agents to busy in Microsoft Teams. In addition, administrators will be able to better manage the underlying integration with enhancements such as the secret expiration indicator.
And There is More!
This release improves the underlying Dashboard, Lambda, and WebSocket frameworks for enhanced stability and cost savings. It enables supervisors to configure Microsoft Teams status syncing on a per-agent basis and adds retention policies for voicemails and 3rd party links. PACE also now supports rich text for both Canned Responses and Web Chat, as well as automatic email responses configured to proactively acknowledge your customer's messages.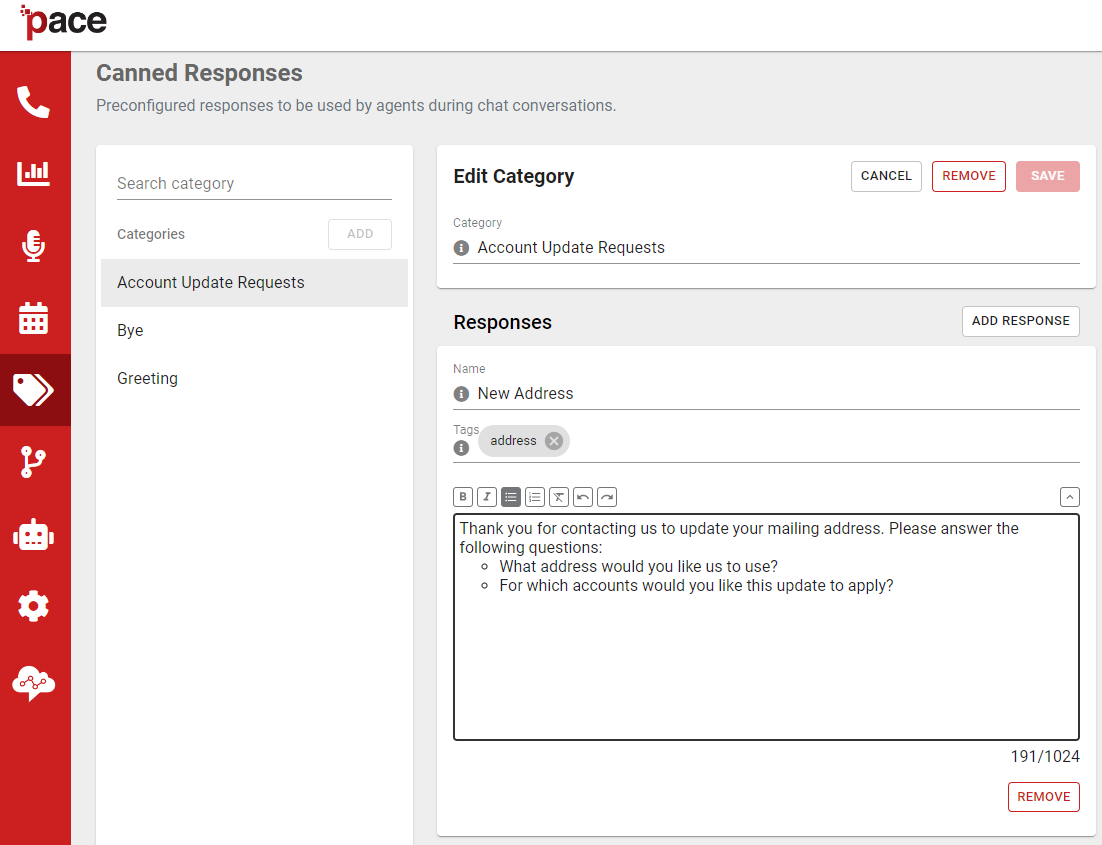 But we didn't stop there. Agents will no longer be confused by seeing the Canned Responses tab on contacts that don't support that functionality, and they will have a better experience when handling emails. Also, administrators will better understand PACE contact flows with the newly improved descriptions. Last but not least, we made multiple enhancements to the following pages on the Administrative Console:
Integrations (Teams)
Integrations (SMS)
Prompts Manager
Learn More
We're an Amazon Connect Service Delivery Partner with more than 20 years of experience delivering customer engagement solutions. We offer unparalleled contact center experience to accelerate innovation with AWS and Amazon Connect. In addition, our cloud expertise enables us to create powerful solutions while maintaining business agility and flexibility, while our dedicated CRM and ERP practices ensure seamless integrations with legacy applications.
To learn more about what our experts are doing when it comes to customer engagement solutions and Amazon Connect and to get in touch with our team, visit our thought leadership hub!