Perficient's Amazon Connect Experience (PACE) solution amplifies the power of Amazon Connect with several added features and managed services. As we continue to develop and customize our software to your needs, we will post blogs with new features and processes we have added, changed, or fixed. To learn more about PACE, visit our dedicated landing page or view our listing on the AWS Marketplace!
Microsoft Teams Chatbot:
The first native Microsoft Teams chatbot for Amazon Connect is here! Our team has been hard at work developing this native Amazon Connect chatbot for Microsoft Teams that allows Teams users to interact seamlessly with contact center agents. Our new chatbot also supports Lex bot interactions to enable AI self-service options directly within Microsoft Teams. The best part of our integration is that the agent experience does not change; ultimately, this allows agents to manage all incoming customer conversations across voice, web chat, Facebook Messenger, Instagram, and Microsoft Teams!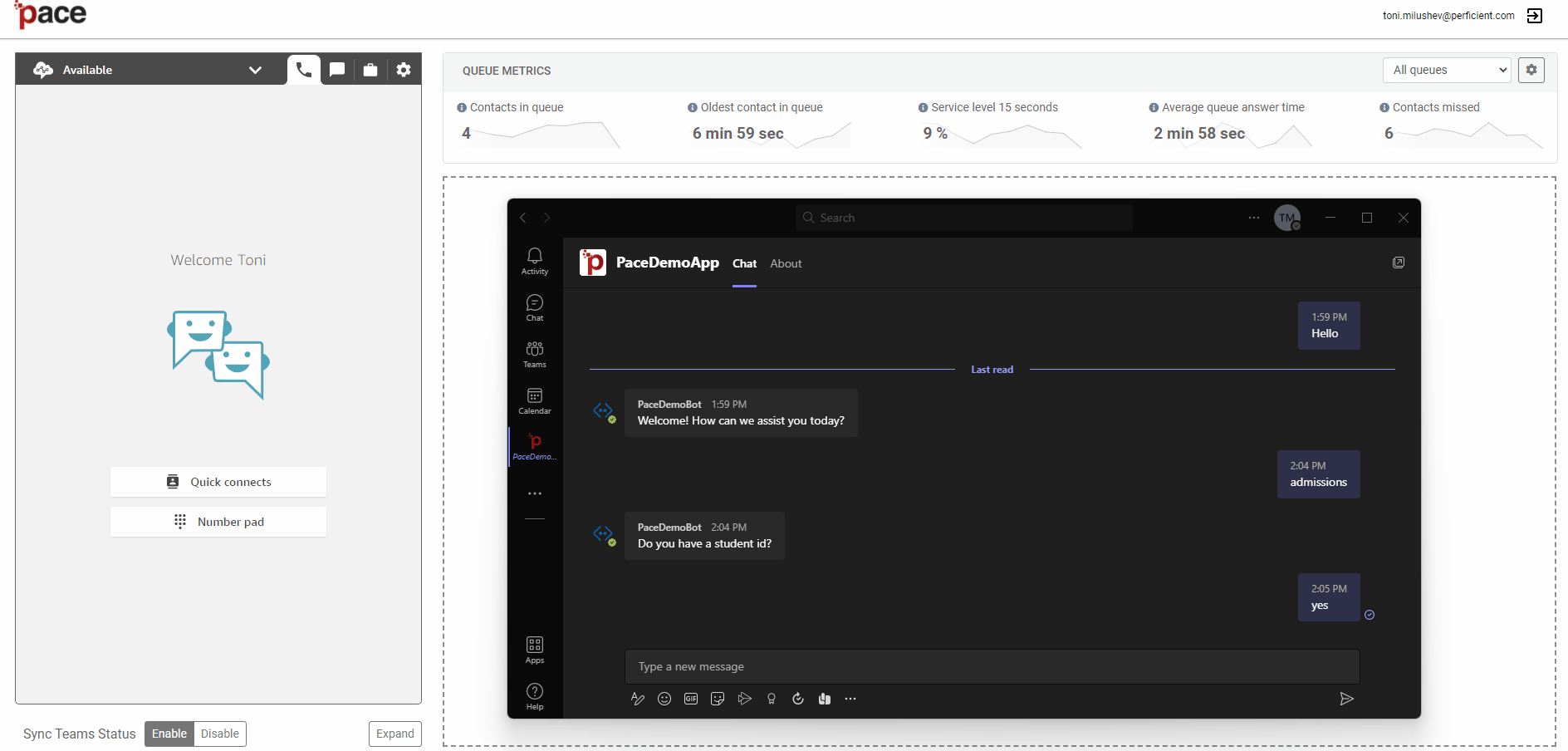 Real-Time Dashboards:
In our last release, we enabled the building of real-time custom dashboards. In this release, we expand the available contact center metrics for custom dashboards and bring two out-of-the-box dashboard templates to help you get started even quicker:
Agent Dashboard – The Agent Dashboard allows supervisors to see their agents' daily performance and provides an at-glance chart for supervisors to determine if additional staff is needed.
Contacts Dashboard – The Contacts Dashboard enables supervisors to drill down into the day's dispositions (categories) for contacts and survey responses.
Learn the six most common pitfalls when upgrading your contact center, and how Amazon Connect can help you avoid them.
This is just the beginning of our dashboard template offerings. Be on the lookout for the Contact Center Overview and Queue Overview dashboards in the next release.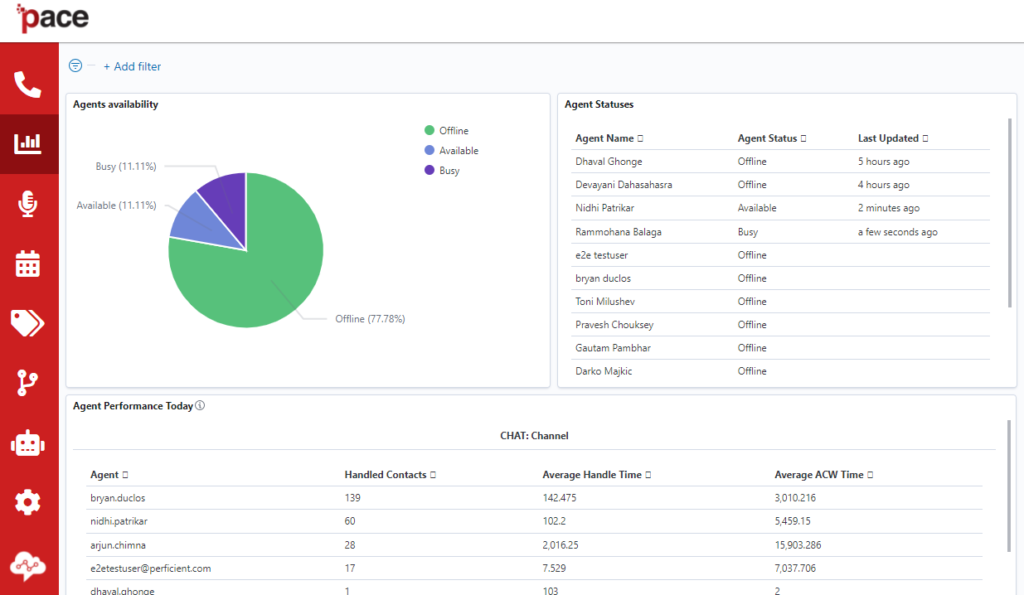 And There is More!
Businesses continuously aim to improve their customers' experiences, including their web chat interactions. For that reason, our low-code web chat widget now supports branded interactive messages that allow customers to select from a list of options with the click of a button. In addition, our web chat now has advanced customization capabilities that enable it to match the branding of your website no matter the website's complexity. In our next release, we will expand the list of supported interactive messages to include a time picker and a list picker with images.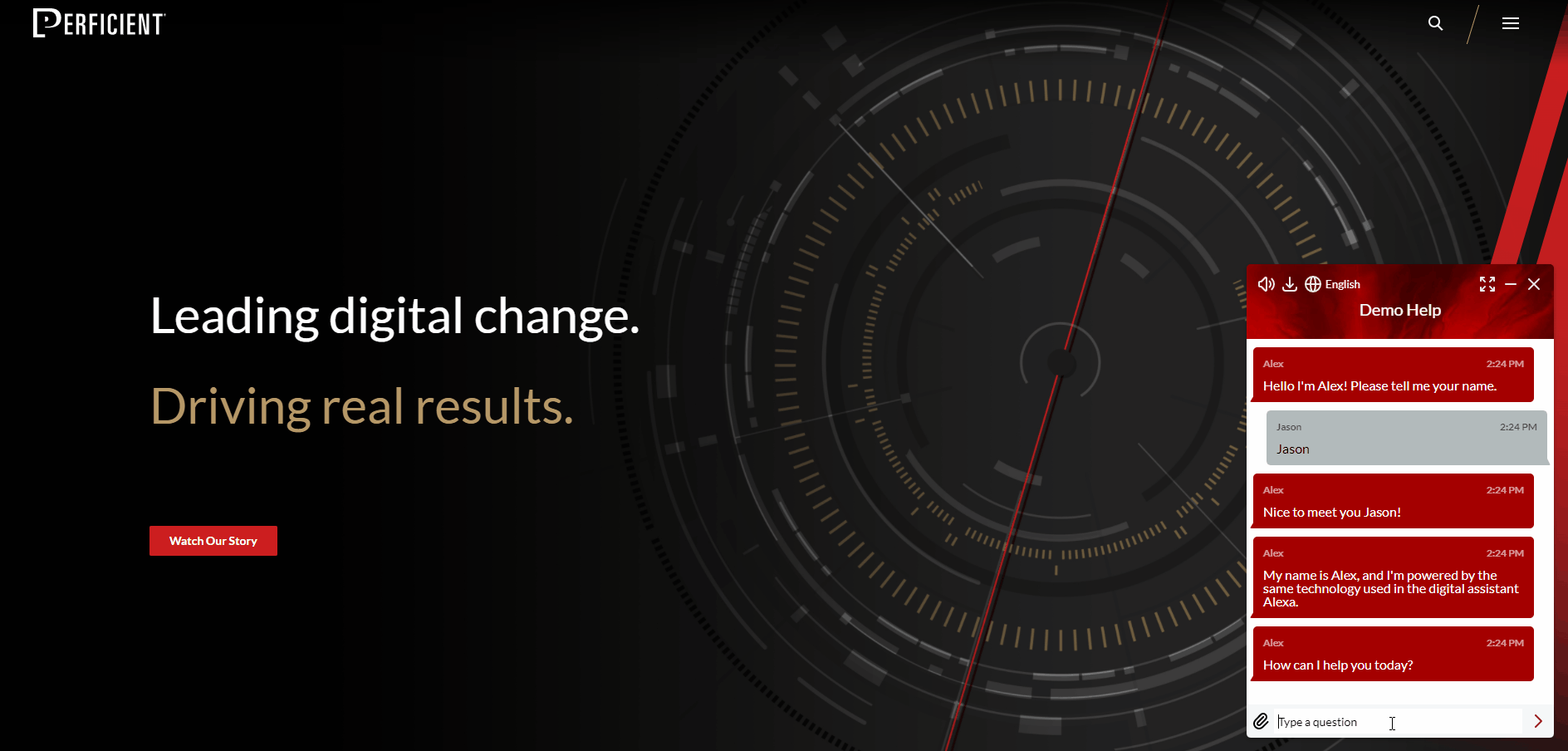 Changes We've Made:
In this release, we improved the underlying Customer Profiles and Wisdom integrations resulting in better performance of the PACE Agent Console. Plus, we added enhancements to the following pages on the Administrative Console:
Agent Console Settings
Agent Extensions
External Contacts
Lex Bot Management
Reporting Configuration
Third-Party Integrations
Web Chat Management
Learn More
We're an Amazon Connect Service Delivery Partner with more than 20 years of experience delivering customer engagement solutions. We offer unparalleled contact center experience to accelerate innovation with AWS and Amazon Connect. In addition, our cloud expertise enables us to create powerful solutions while maintaining business agility and flexibility, while our dedicated CRM and ERP practices ensure seamless integrations with legacy applications.
To learn more and get in touch with our customer engagement practice, visit our Customer Engagement webpage!