Perficient's Amazon Connect Experience (PACE) solution amplifies the power of Amazon Connect with several added features and managed services. As we continue to develop and customize our software to your needs, we will post blogs with new features and processes we have added, changed, or fixed. To learn more about PACE, visit our dedicated landing page!
Microsoft Teams Integration:
Our first of many upcoming Microsoft Teams features is here! Agents can now sync their Microsoft Teams statuses to PACE in near real-time using our new Microsoft Teams integration.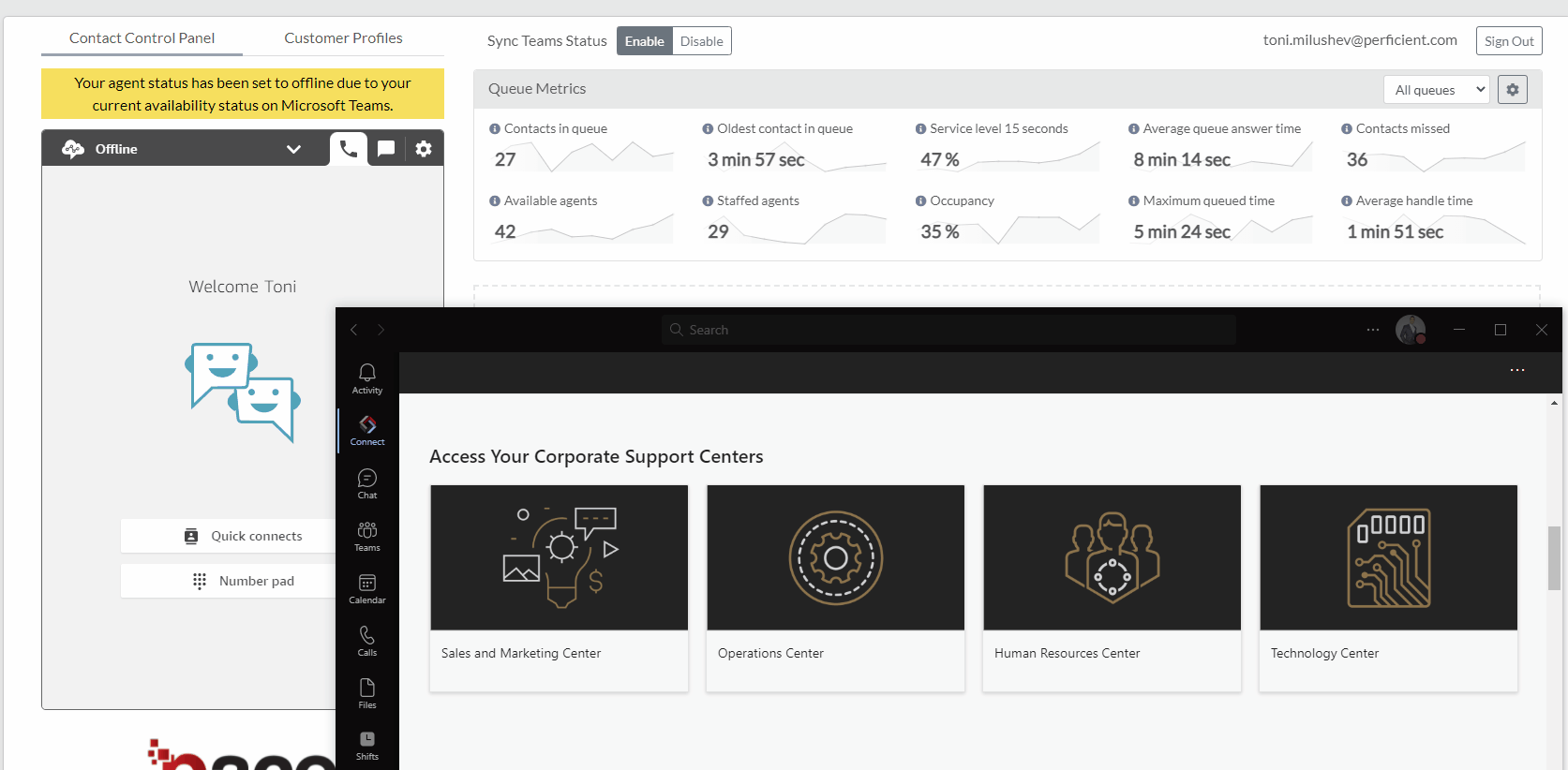 We are excited to announce this feature as it paves the way for us to expand the integration with additional functionality such as transfers to Teams Users, a Teams Chatbot, and more.
Call Me Now Widget:
Say hello to our new, easy-to-deploy widget!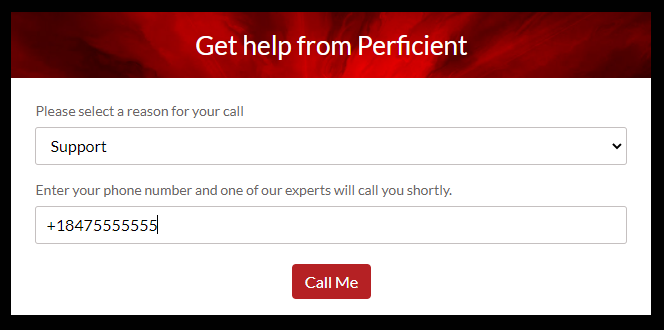 Learn the six most common pitfalls when upgrading your contact center, and how Amazon Connect can help you avoid them.
The Call Me Now widget provides an additional way for your customers to get in contact with you. Customizable widgets can be easily created and deployed across your websites to improve customer satisfaction, decrease average handle time, and optimize contact center costs.
PACE Data Connector:
We have made custom reporting in Amazon Connect more effortless than ever with the PACE Data Connector. Out of the box, PACE now delivers CTR (Contact Trace Record) and Agent Event data directly into a network storage location (S3 bucket), which can be used by data analysis platforms such as PowerBi, Splunk, and more to generate custom dashboards and reports. We will soon expand this functionality to provide out-of-the-box real-time dashboards for supervisors.
And There is More!
With this release, we began the rollout of our user management system for PACE. Now, administrators can assign two separate roles to users:
Admin – Users with this role can make configuration changes on the PACE Admin Console
Agent – Users with this role can access the PACE Agent Console
Stay tuned for future updates on the user management system, as we expand its functionality to support custom roles and permissions.
Last but not least, we added two additional features to our webchat widget:
Customers can now download their webchat conversations at any point using the new download transcript button.
Administrators can now use the translation language manager to easily enable/disable languages for automating translations on a per widget basis.
Changes We've Made:
We deprecated the now-outdated paneled agent console experience and increased the number of Queue metrics agents can see from five to ten.
We continue to listen to our customers! Based on their feedback, we improved the underlying agent attributes framework to hide attributes by default and removed unnecessary branding on the web chat widget. In addition, we improved the end chat experience and now allow for customers to respond to surveys even when they initiate the end of a conversation.
Learn More
We're an Amazon Connect Service Delivery Partner with more than 20 years of experience delivering customer engagement solutions. We offer unparalleled contact center experience to accelerate innovation with AWS and Amazon Connect. In addition, our cloud expertise enables us to create powerful solutions while maintaining business agility and flexibility, while our dedicated CRM and ERP practices ensure seamless integrations with legacy applications.
To learn more and get in touch with our customer engagement practice, visit our Customer Engagement webpage!