Perficient's Amazon Connect Experience (PACE) solution amplifies the power of Amazon Connect with several added features and managed services. As we continue to develop and customize our software to your needs, we will post blogs with new features and processes we have added, changed, or fixed. To learn more about PACE, visit our dedicated landing page or view our listing on the AWS Marketplace!
Email Routing:
Prepare to ditch your email tools because out-of-the-box email routing for Amazon Connect is now generally available with PACE! This new addition to our ever-growing list of channels brings agents the seamless experience of handling email interactions directly from the PACE Agent Console. Now, agents can view email threads, respond with rich text, and send file attachments. At the same time, supervisors can review metrics associated with the interactions in historical reports and real-time dashboards. So with just a few configurations, your contact center can now leverage customizable email flows and skill-based routing to get your customers' emails to the right agents!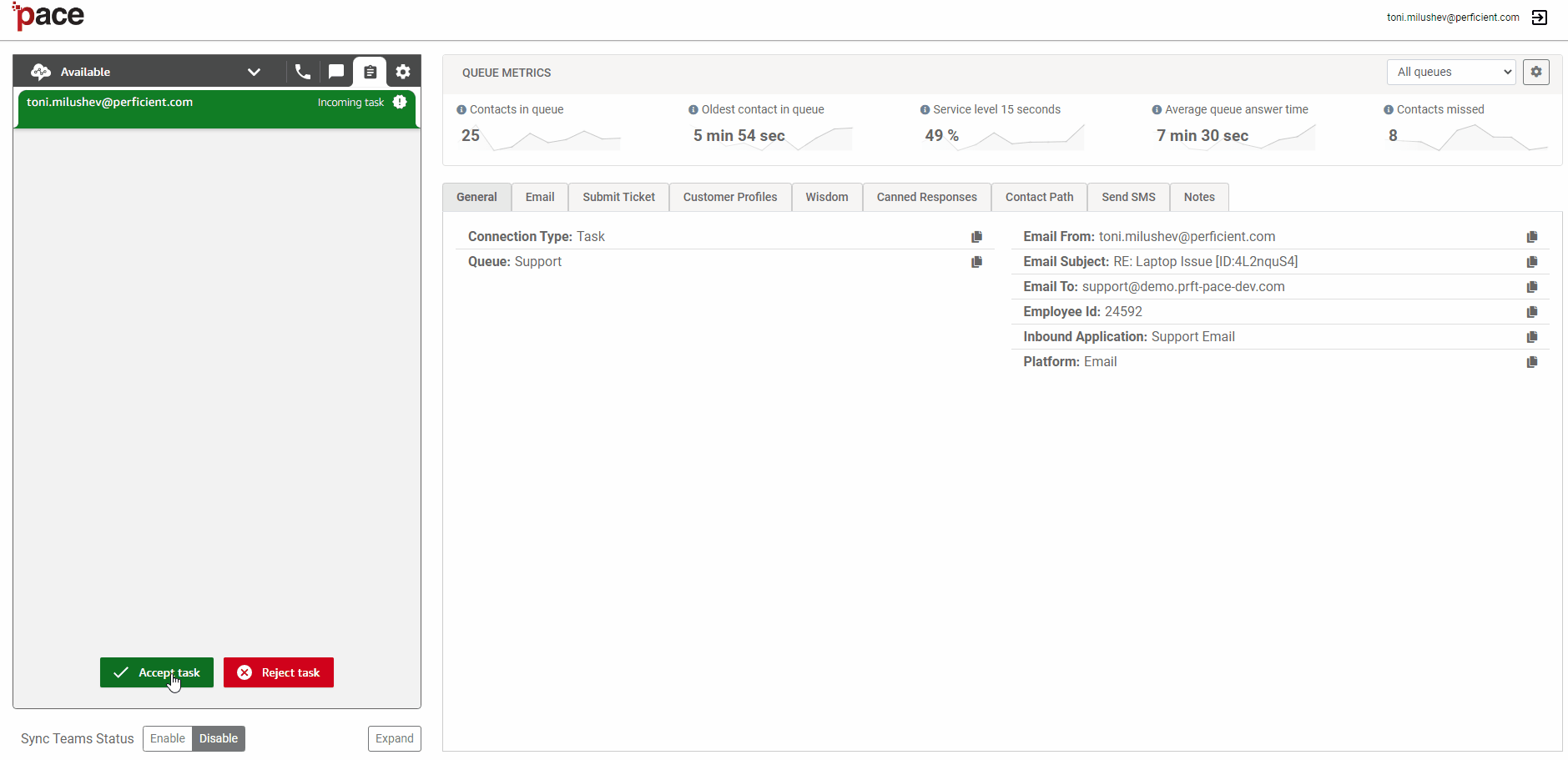 Queue Voicemail:
We have expanded our voicemail options to now include Queue Voicemail in addition to Agent Voicemail! Offering callers the opportunity to leave voicemails is particularly useful when queue wait times are long or when no agents are available in a queue. Once a queue voicemail is recorded, PACE leverages skill-based routing to route the task to the appropriate agent to guarantee the best customer experience. Using the PACE Agent Console, the agent can listen to the voicemail, review its transcript, and directly call back the number with a click of a button.
Learn the six most common pitfalls when upgrading your contact center, and how Amazon Connect can help you avoid them.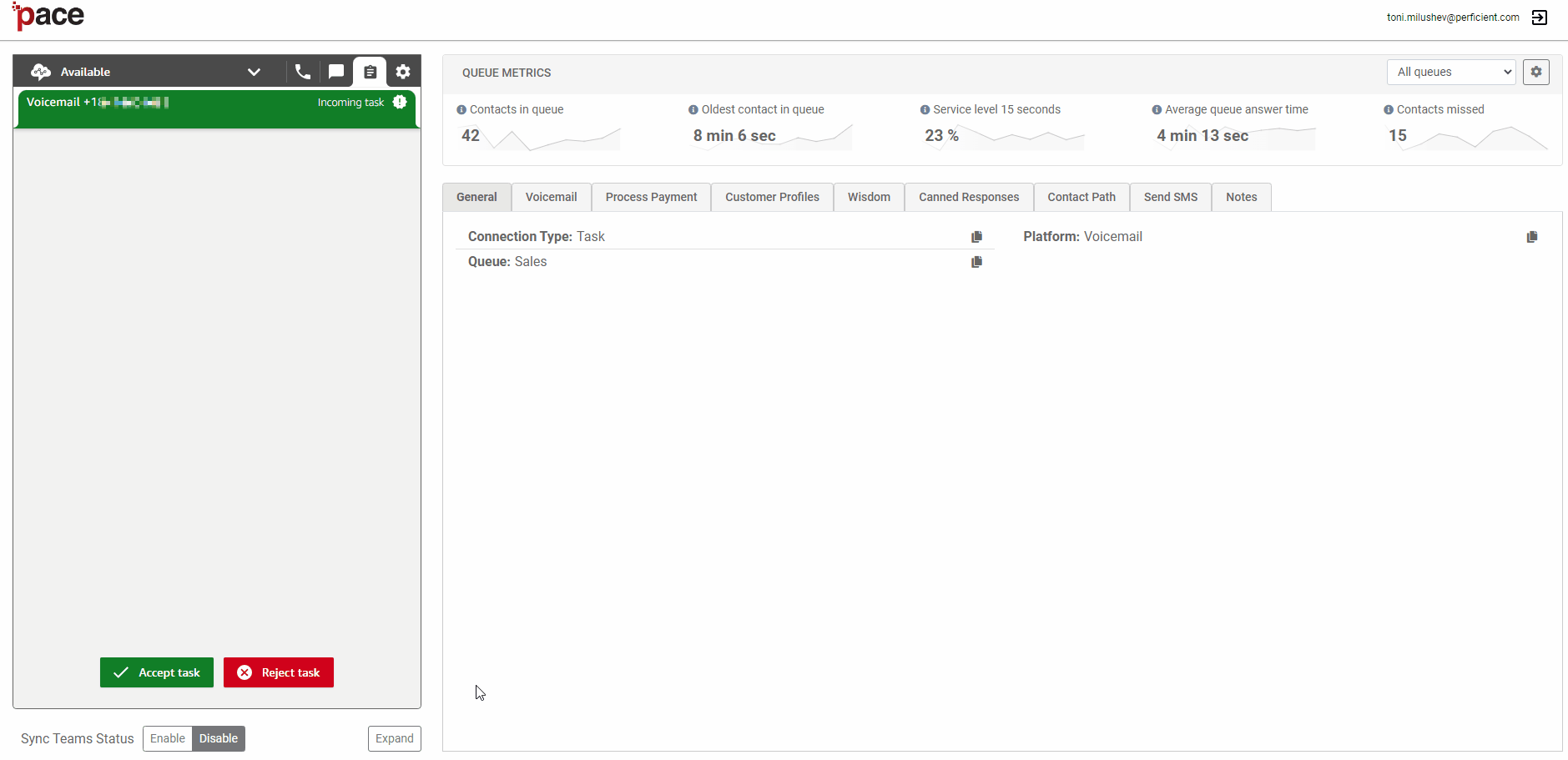 And There is More!
One of our customers' favorite features is the Contact Path Tab which displays how a caller navigated through the contact flow (IVR). We have now updated the tab's functionality to show paths for tasks such as email and voicemail, in addition to the existing functionality for calls and chats. We have also improved the underlying performance of this feature.
Changes We've Made:
With this release, we enhanced the Queue Live View dashboard to display channel information, making it even easier to see which agents are handling what type of interactions. We also updated our underlying services to the latest versions and made multiple enhancements to the following pages:
Integrations
Reporting Configuration
User Management
Learn More
We're an Amazon Connect Service Delivery Partner with more than 20 years of experience delivering customer engagement solutions. We offer unparalleled contact center experience to accelerate innovation with AWS and Amazon Connect. In addition, our cloud expertise enables us to create powerful solutions while maintaining business agility and flexibility, while our dedicated CRM and ERP practices ensure seamless integrations with legacy applications.
To learn more about what our experts are doing when it comes to customer engagement solutions and Amazon Connect and to get in touch with our team, visit our thought leadership hub!