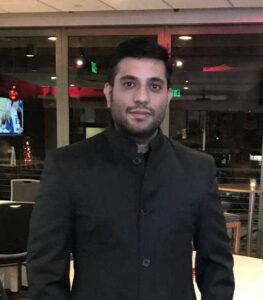 Perficient is regularly recognized as a best place to work with a culture that encourages all colleagues to grow both personally and professionally. We have the best and brightest colleagues in the industry, and company initiatives like Growth for Everyone, our LiveWell@Perficient wellness program, and learning resources like Perficient Academy offer every colleague the opportunity to grow.
Nitin Garg, a lead technical consultant on our award-winning Commerce team is a great example of how supportive Perficient is when pursuing career growth opportunities. Read his insights below to learn more about him, his role, and how Perficient supported his career growth as he moved to the United States.
What is your role? Describe a typical day in the life.
As a lead technical consultant, I lead technical implementation and design from the onshore side. A day in this position is a combination of a lot of things, such as meetings to understand business requirements and creating functional design documents. I also work closely with offshore Nagpur development to provide required support in technical implementation by solving open queries or sometimes creating proof of concepts to guide how the implementation will work.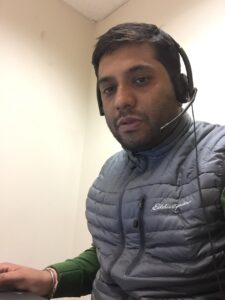 My role also involves creating visual workflows and presenting them to clients to make sure business requirements cover nearly all use cases and to identify potential challenges. This allows us to create alternative paths or solutions to overcome roadblocks.
Other miscellaneous activities I do are code reviews, creating and maintaining updates of implementation design documents, writing Perficient blogs, and helping improve internal team processes whenever possible.
READ MORE: Blogs From Nitin Garg
What are the benefits of this role at Perficient?
I love that my role is versatile and challenging. I get the opportunity to learn and grow while simultaneously using my skills to problem solve and bring clients' visions to life. Everyone I've worked with has taught me something new – both clients and colleagues. With the support of my team, I also have the ability to try new roles and tasks, which allow for continued professional development. My experience here has taught me to stay committed because I know good, hard work will always be valued and acknowledged.
Why did you choose Perficient? What keeps you here?
I recognized Perficient was a great place to work with a wide array of domains and technologies. In addition to this, I had the opportunity to work on interesting projects for high-profile clients while maintaining a work-life balance within a great work culture. Perficient has also been named a Best Place to Work and a Top Workplace numerous times, which was something that caught my attention.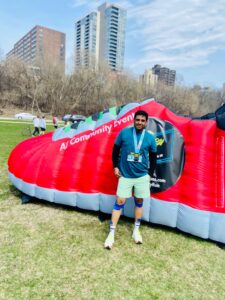 In the area of digital commerce, Perficient offers an abundance of technology solutions. With 10 years of experience in the digital commerce industry, I wanted to work with clients I could make a real difference for and support through every step along the way. Perficient makes this easy for me, and my leadership abilities allow me to naturally navigate clients throughout the entire process.
I'm truly grateful for all the opportunities and support offered by Perficient, and I highly recommend pursuing our organization as a career destination for anyone in digital commerce.
LEARN MORE: Perficient Delivering Exceptional Commerce Experiences
What motivates you in your daily work?
I'm constantly motivated by challenging projects, acquiring new skills, improving processes, and finding new ways to solve problems. In addition to being motivated by these daily, I'm also motivated by being able to lead or be involved on a team where hard work is acknowledged and supported.
How have you grown your career with Perficient?
I joined Perficient in 2010 as a junior software engineer in Nagpur, India. Since then, I've continuously grown and reached goals I've set for myself. Whether an opportunity to work with a variety of exciting technologies or having a dream to come work in the United States, I've always been encouraged to pursue all goals I set.
Perficient believes in a strong work-life balance. What is one way you accomplish this?
Perficient continues to support an emphasis on a healthy work-life balance. Most recently, Perficient rolled out enhanced time off policies, which allow colleagues to take much-needed and deserved time off to rest and rejuvenate. It's something I think will make a huge difference in colleagues' ability to manage their work-life balance.
---
It's no secret our success is because of our people. No matter the technology or time zone, our colleagues are committed to delivering innovative, end-to-end digital solutions for the world's biggest brands, and we bring a collaborative spirit to every interaction. We're always seeking the best and brightest to work with us. Join our team and experience a culture that challenges, champions, and celebrates our people.
Visit our Careers page to see career opportunities and more!
Go inside Life at Perficient and connect with us on LinkedIn, YouTube, Twitter, Facebook, and Instagram.