Perficient's Amazon Connect Experience (PACE) solution amplifies the power of Amazon Connect with several added features and managed services. As we continue to develop and customize our software to your needs, we will post blogs with new features and processes we have added, changed, or fixed. To learn more about PACE, visit our dedicated landing page or view our listing on the AWS Marketplace!
SMS Messaging:
We expanded our supported list of channels to include inbound and outbound SMS! With this out-of-the-box integration, customers can text message with self-service contact flows and connect with agents if they require additional assistance. In addition, we have extended this functionality to allow customers to transition from voice interactions to SMS interactions when the call queue wait times are too long.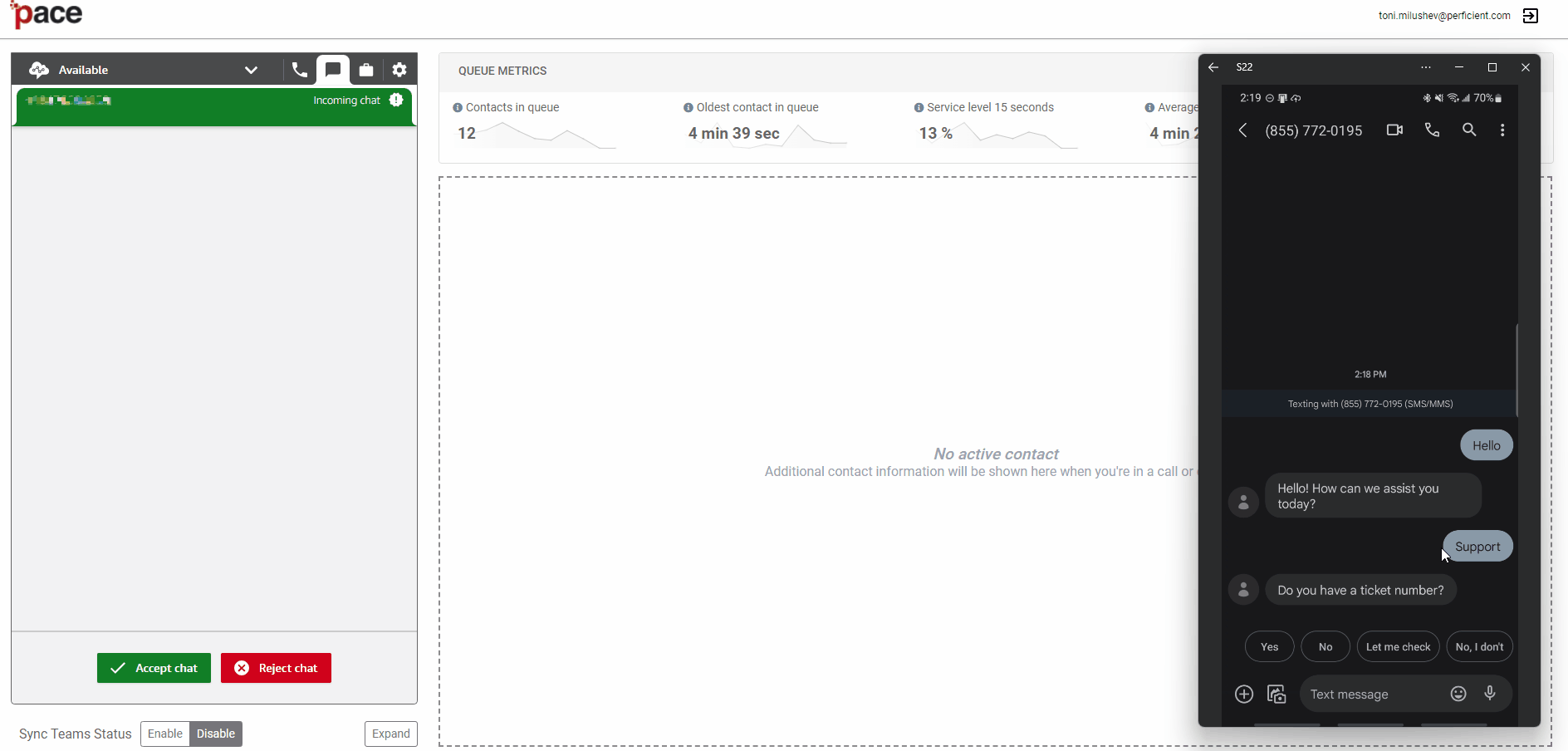 With outbound SMS, agents can perform customer outreach campaigns directly from the PACE Agent Console. This feature is also handy when an agent needs to summarize the details of a voice conversation for future customer reference. For example, while the agent speaks with a customer about a new shipping number for their order, the agent can now easily text the shipping number to the customer.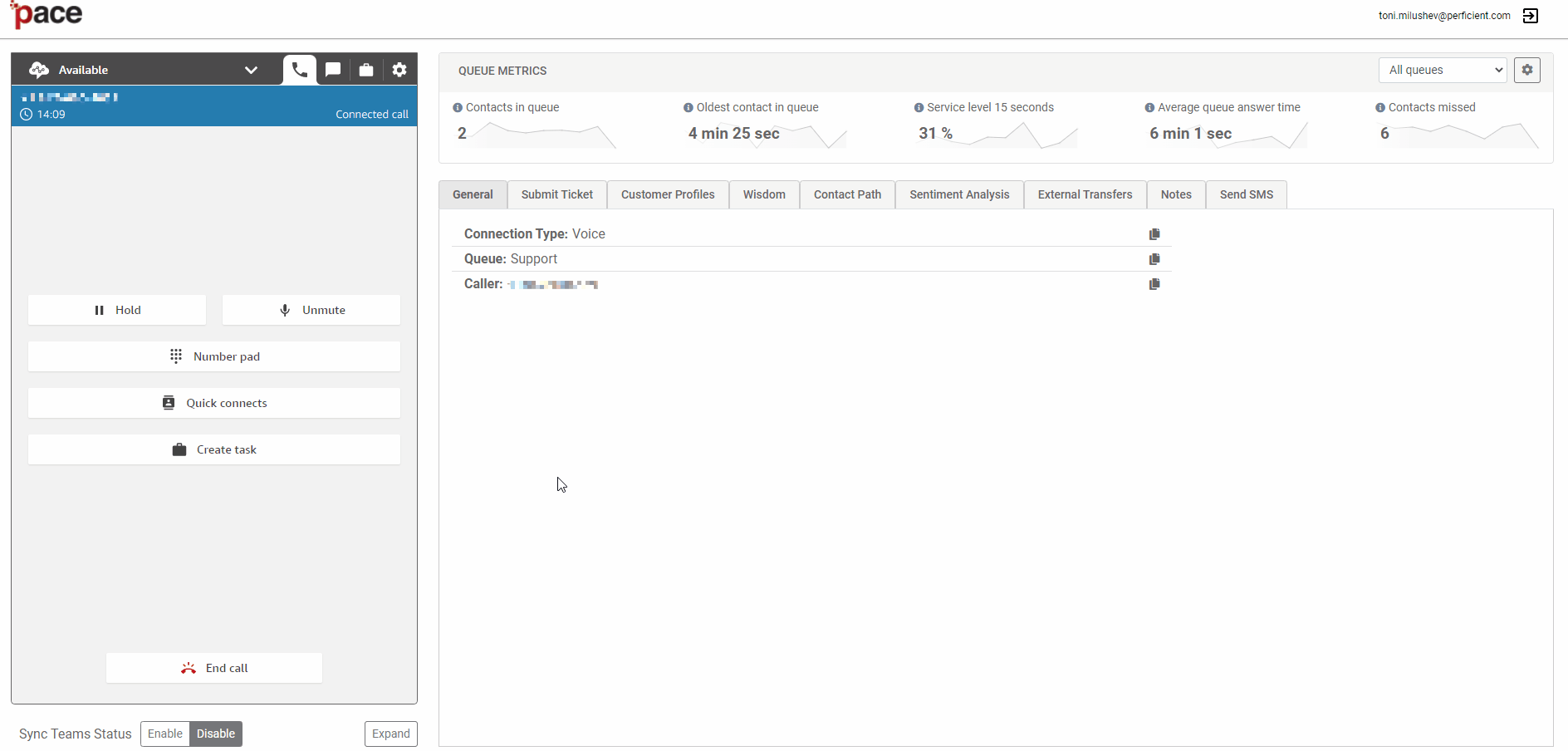 Dynamic Agent Experience:
Learn the six most common pitfalls when upgrading your contact center, and how Amazon Connect can help you avoid them.
Many platforms advertise customizable agent desktops, but PACE takes that to the next level! Our agent experience is now more dynamic than ever, with the ability to enable different applications based on the queues the agent is interacting with. For example, a call from the Support queue will enable the Ticket Creation application. On the other hand, a chat from the Sales queue will allow the agent to process a payment through the Payment application.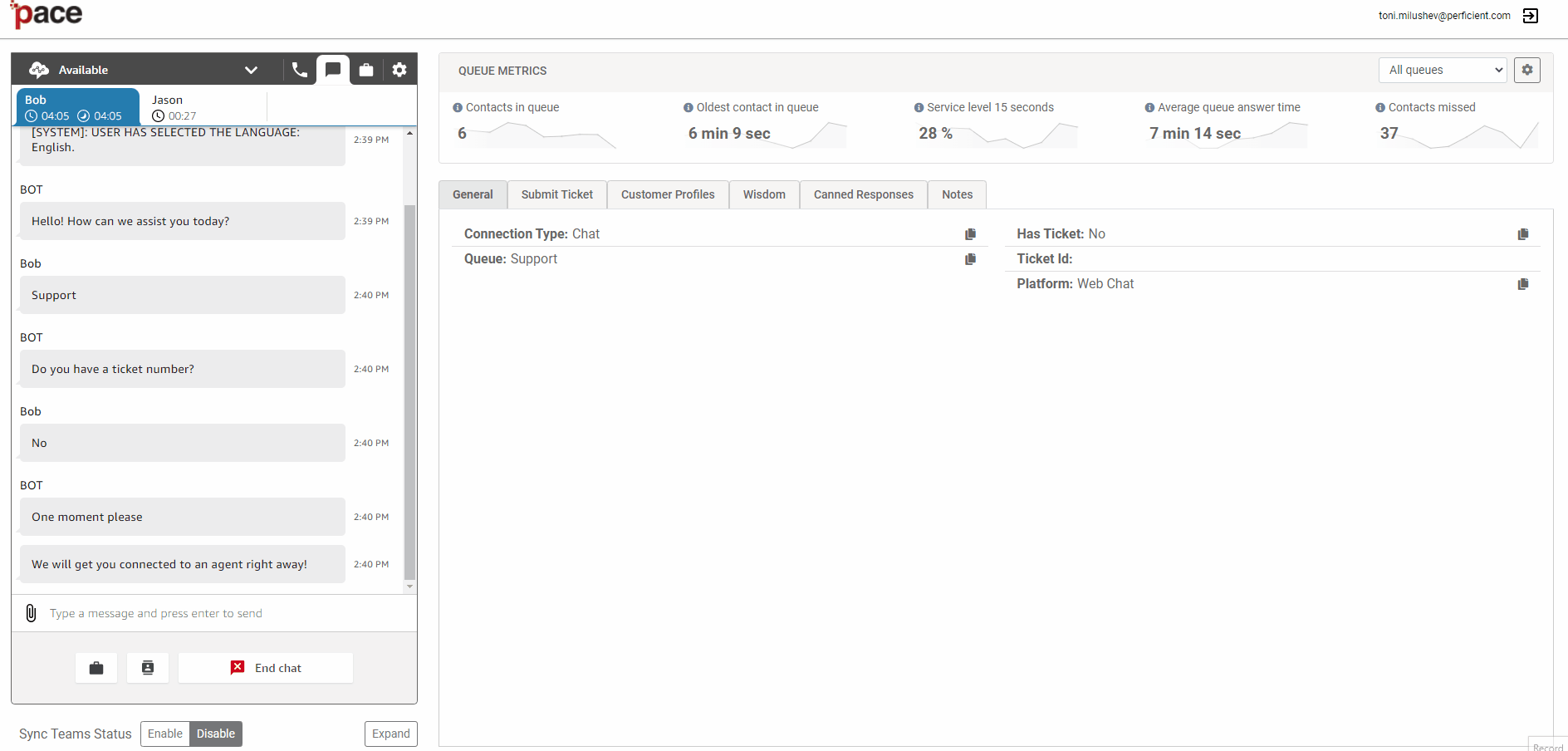 And There is More!
As promised in our last release, we continue to expand our real-time out-of-the-box dashboard templates. Supervisors can now see an overview of the contact center's performance by looking at the Contact Center Overview dashboard and review queue-specific details using the Queue Overview dashboard. We also fulfilled our promise to expand the types of branded Web Chat interactive messages that we support to include a list picker with images and a time picker.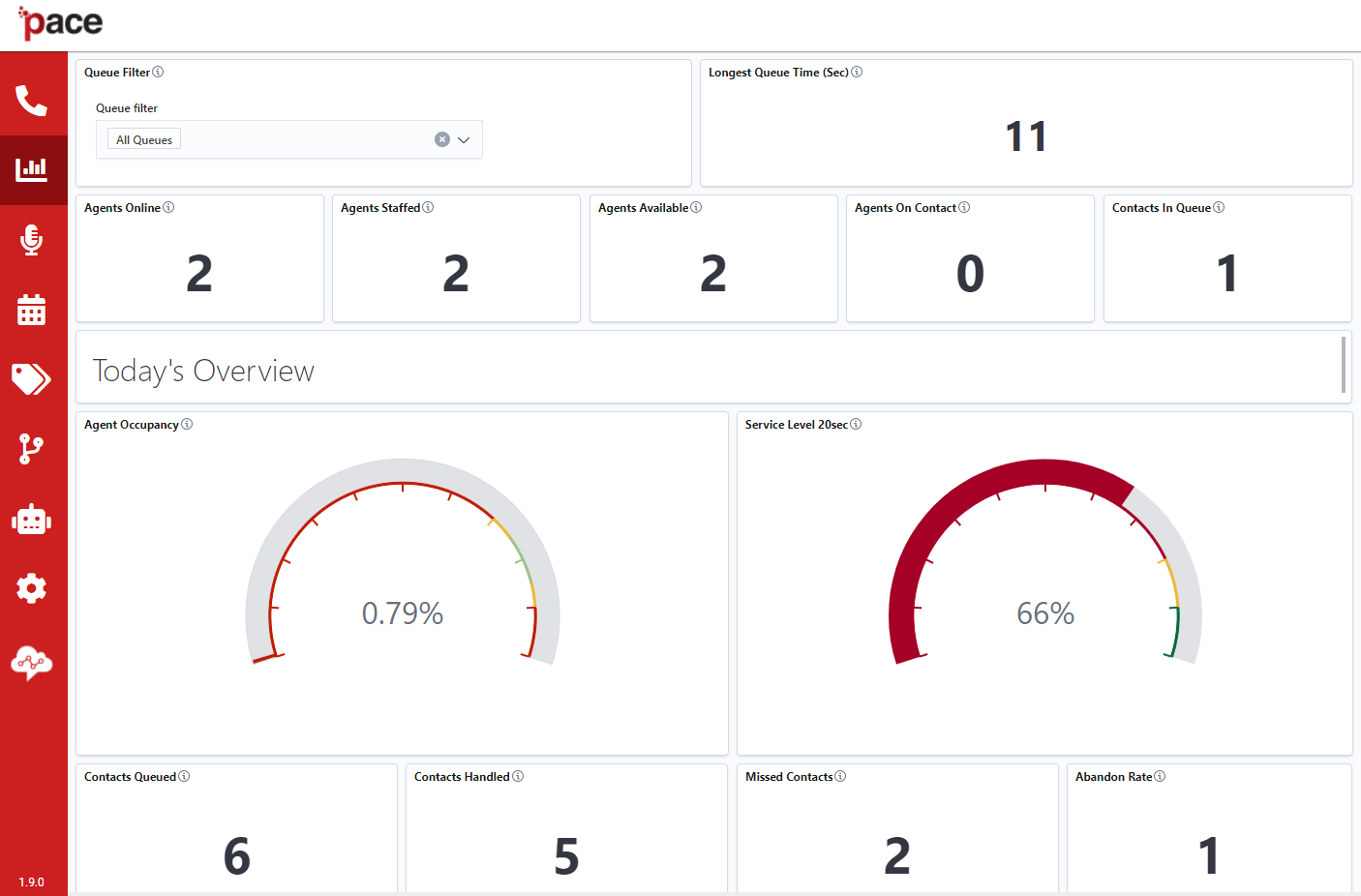 But this is not all! We now support file attachments for agents and Teams users on Microsoft Teams Chatbot interactions. In addition, the PACE version number is now viewable on the Administrative Console to help administrators determine what features are available on their deployments since we release features so quickly.
Changes We've Made:
In this release, we improved the underlying security for integrations and resolved a minor issue with the automatic chat translations language selector on the Web Chat widget. We also made minor changes to make the buttons on the Call Me Now, and Web Chat widgets have solid backgrounds. Plus, we alphabetically ordered the menu items on the Administrative Console and made multiple enhancements to the following pages:
Agent Console (Configure Queue Metrics)
Agent Console Settings
Agent Extensions
External Contacts
Lex Bot Management
Prompts Management
Learn More
We're an Amazon Connect Service Delivery Partner with more than 20 years of experience delivering customer engagement solutions. We offer unparalleled contact center experience to accelerate innovation with AWS and Amazon Connect. In addition, our cloud expertise enables us to create powerful solutions while maintaining business agility and flexibility, while our dedicated CRM and ERP practices ensure seamless integrations with legacy applications.
To learn more and get in touch with our customer engagement practice, visit our Customer Engagement webpage!