Perficient is thrilled to announce our very own Alex Harris, Conversion Optimization Director, as the newest Optimizely MVP. In 2022, Harris is one of 13 individuals worldwide selected as an OMVP, and one of only seven awarded as a Strategy OMVP. 
Each year, Optimizely awards a select group of individuals the honor of being an Optimizely MVP. OMVPs are nominated by individuals in the Optimizely community and are awarded to active mentors who lead the way in their field. Candidate selection is based on project involvement, engagement in the Optimizely community, and various other factors.  
The MVP program grants honorees exclusive status with Optimizely and their partners, early access to new product features, and an audience with Optimizely leadership.  
Episerver (now Optimizely) began this exclusive program back in 2007 as a "thank you" to their most active members. Now celebrating its 15th anniversary, the program has experienced tremendous growth and now includes 39 organizations, 77 OMVPs, and 15 countries.  
Alex Harris- Our OMVP
Harris joined Perficient in 2015 and has worked with Optimizely since 2010. He now joins an elite circle of current Perficient OMVPs including Daved Artemik and Eric Markson.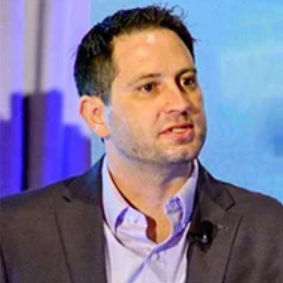 Since 2000, Harris has been a recognized thought leader in conversion optimization and has published two books focused on how to leverage experimentation and personalization to improve marketing performance. This latest honor as an OMVP is a continuation of his already impressive list of contributions and industry recognition. Kameleoon recently recognized Harris as one of 82 influencers in A/B testing you need to know in 2021. He also spoke to Nasdaq about Perficient and Optimizely's partnership and related services in 2019.  
"After using Optimizely for so long and following their journey from a startup, to being acquired, and now a focused leader in the DXP space, I am honored and excited to become an OMVP," Harris said. "There has never been a better time than now to perform Experimentation and Personalization and I look forward to assisting more companies adopt the experimentation mindset and get the most value from the Optimizely digital experience platform." 
To learn more about Perficient's Optimizely expertise, subscribe to Perficient's blog, and follow us on LinkedIn and Twitter.