Are you one of those Oracle E-Business Suite (EBS) customers who are not quite ready to go to Oracle ERP Cloud, but your servers are long since out of warranty? Have you lost the desire or expertise to continue buying and maintaining your own hardware, but you don't want to give up control or take the chance to tie yourself down to a third-party host? If someone is hosting your servers and you decide you don't want to work with them anymore, you would have to pay a pretty penny to move them elsewhere? That's enough risk to make external hosting appear not worth your while.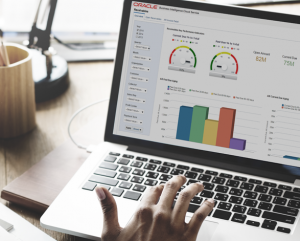 Explore key considerations, integrating the cloud with legacy applications and challenges of current cloud implementations.
If this sounds like you, maybe you should consider doing a Lift-and-Shift with Oracle and moving your on-premises EBS systems to the Oracle Infrastructure-as-a-Service (IaaS). By doing that, not only do you permanently eliminate your need to worry about the underlying hardware and backups, but you still retain complete control over how your systems are maintained and by whom. You can operate as you do today, or it may be advantageous to work with a partner to help you support your environments. Either way, you make the decisions and stay in control.
Like all cloud infrastructure platforms, you would only pay for what you need, and it's very easy to expand or contract accordingly. It doesn't have to be just EBS either, you can migrate any applications you choose. But if you are an EBS customer, Oracle makes the migration effort even easier by including specific functionality to help you achieve this such as the Oracle E-Business Suite Cloud Manager UI and the Oracle E-Business Suite Cloud Backup Module. Follow this link on Oracle's site for more details.
I have worked with a number of clients over the years that opted to lift-and-shift and the majority are happy they made the move. The common concern about the loss of control just wasn't a factor. The upside, the peace of mind knowing they are housed in world-class data centers with automatically backed up servers configured and maintained by tools built by the same company that wrote the software means they have done just about as much as reasonably possible to minimize their risk of data loss.