If your company makes drugs, medical devices, or biologics (vaccines, blood and blood components, allergenics, somatic cells, gene therapy, tissues, and recombinant therapeutic proteins), it is regulated.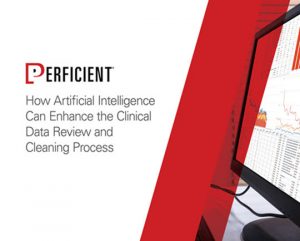 This guide analyzes how artificial intelligence – including machine learning – can be used by pharmaceutical and medical device companies to improve the clinical data review and cleansing process.
If your company is regulated, then every IT system you use to design, develop, conduct trials, manufacture, package, label, store, distribute, install, or service your products is also regulated and must comply with the regulations that govern the countries and regions in which your company operates. This includes both IT systems you host on your own premises, as well as those available in the cloud.
With this in mind, we'll move on to the next post in this series on maintaining regulatory-compliant IT systems in the cloud. Between now and the next post, feel free to download the related guide by filling out the form below.