While we rolled into 2017, I thought it would be neat to see what our readers were, well, reading. Without further ado, here are the top 10 blog posts Perficient's life sciences practice wrote that seemed to be popular among readers. They're ranked in order of popularity, with number one being the most viewed piece.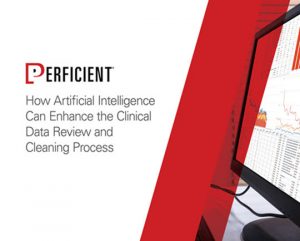 This guide analyzes how artificial intelligence – including machine learning – can be used by pharmaceutical and medical device companies to improve the clinical data review and cleansing process.
On a personal note, thank you very much for your continued readership!