Every organization has different goals for transitioning into DevOps. For some, it's the promise of automation and automatic deployments while others are looking for smoother, lower-cost work in their development organizations. What all who have adopted DevOps can say is that the philosophy has transformed their organization and generally for the better.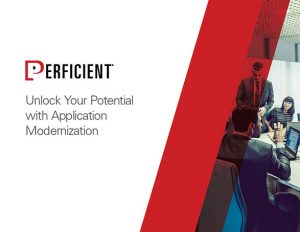 Application modernization is a growing area of focus for enterprises. If you're considering this path to cloud adoption, this guide explores considerations for the best approach – cloud native or legacy migration – and more.
If you're still sitting on the fence around DevOps as we enter 2017, IBM has released a new tool to help in the decision making process. Known as the IBM UrbanCode Deploy ROI Calculator, executives can get a clearer view of how IBM DevOps technology can impact their operations in three areas, including:
Automating manual work
Reducing script writing and maintenance
Error prevention
You can learn more about the calculator here and see how your organization can benefit.
Learn more about our IBM practice here.