As Oracle BI Cloud Service (BICS) starts to become popular, I am going to write a series blogs about best use of the Data Sync to upload data to BICS schema service.  In this post, I am going to share with you a best practice to use Data Sync for ETL.
As an ETL tool, Data Sync does have its strength which is
Very simple to install, configure, and run data mappings
Written in Java, runs on any platform that has a Java VM
Able to connect to any database that has a JDBC driver
Built in connection support for most commonly used databases
But Data Sync has its own limitations
No advanced data transformation capabilities as that seen in Informatics and ODI
Custom SQL query (SQL override) doesn't work with flat files and data across multiple data sources
Only SQL Server and Oracle databases are allowed for data writing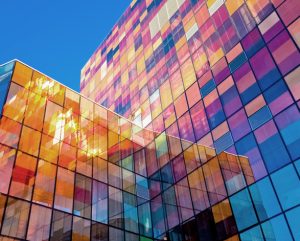 With some guidance, you can craft a data platform that is right for your organization's needs and gets the most return from your data capital.
If source data are well defined and structured, Data Sync will work perfectly to extract and upload the source data to BICS schema service.  If data requires transformation, such as data lookup across multiple datasources, it seems pretty helpless.  Although it could be achieved by writing PL/SQLs in Apex BICS schema service, but it's not a best practice to have the data transformation logic scattered, part in Data Sync as custom SQL query, and part in Apex as PL/SQLs.
A best practice is to introduce a staging database, a common central area for Data Sync to first load all source data for necessary data transformation, then load the transformed data to the BICS schema service.  This approach will remedy all the Data Sync's limitations without loosing its strength, as long as the staging database is either SQL Server or Oracle.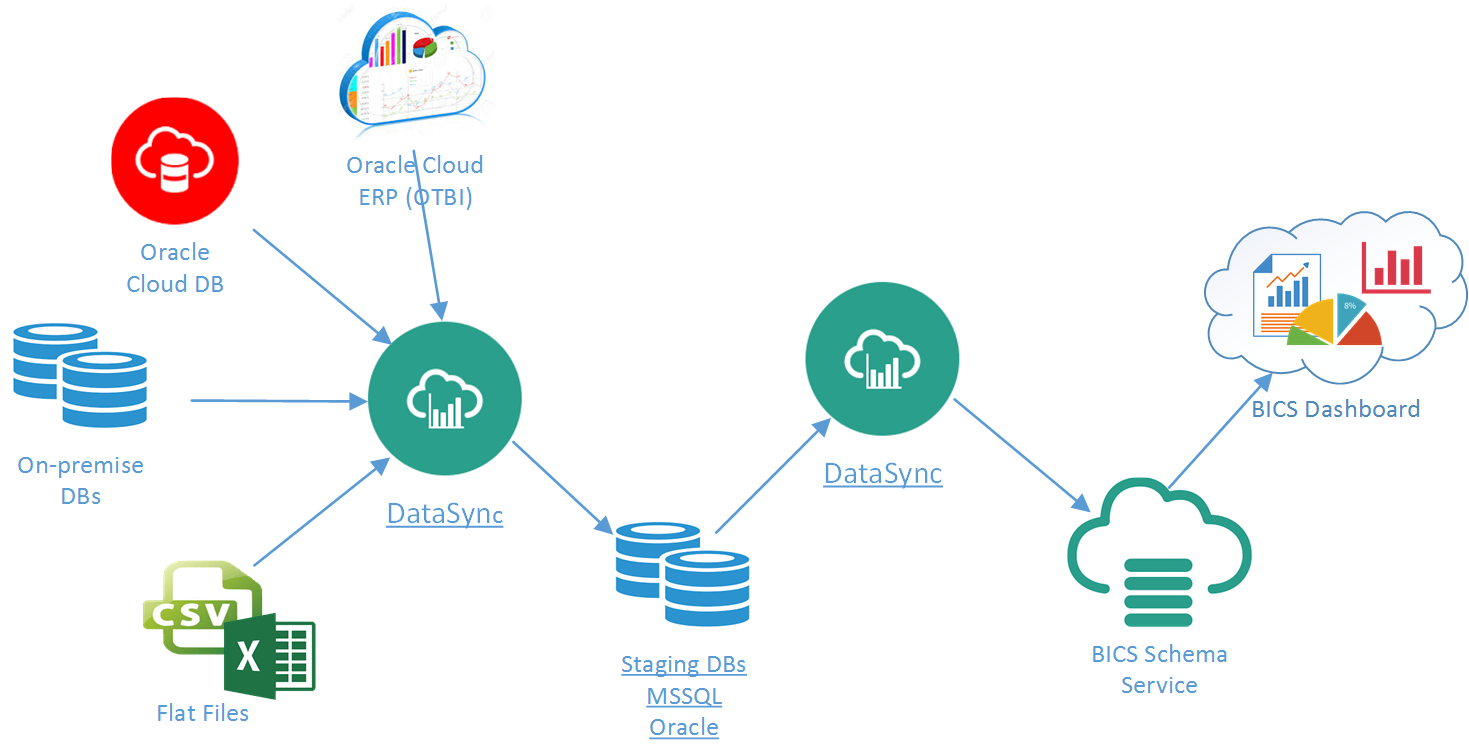 Continue with the Configure Data Sync (BICS) to Load Staging Database for how to set up Data Sync to load staging database.
In my next blog post, I will talk about "3 Ways to Integrate Oracle ERP Cloud (OTBI) with Data Sync (BICS)".