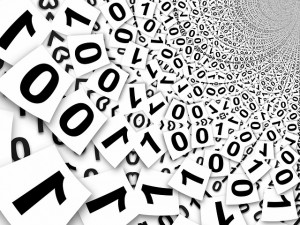 When our Service Cloud clients ask us what we think of "Big Data" – we usually say that it really boils down to "smart(er) use of data".
What does that mean for Customer Service organizations? Setting aside the technical challenges – let's look at some of the potential benefits of Big Data Technology for your business.
Big Data Enables Predictive Analytics
Have you ever wanted to get inside the mind of a customer and know exactly how they were using your product or how likely they were to stay a customer?
If companies can tap into big data and analyze it effectively – there's no need for them to wonder. Practically speaking this could mean all kinds of improvements to the customer support experience, like:
More relevant self-help resources (feeding off of previous customer ratings)
Less customer satisfaction surveys
Identifying customer churn before it happens
More accurate and meaningful performance measurement of your agents
As more companies figure out how to make use of their data, this will no longer be a differentiator, but a requirement to stay competitive in the market.
What can you do to get started?
Look forward to built in SFDC functionality
Salesforce's acquisition of Prior Knowledge is exciting news
It means that eventually a Service Cloud customer may be able to use predictive analytics out of the box
The possibilities are almost limitless – better knowledge base results, more targeted product/service offerings, and a whole host of other applications
Capture & consolidate
To make the magic of predictive analytics work – you need data
If you're not already capturing data – think about how you can tap into different sources of customer info
Next, consolidate this data or make it accessible to a system that can actually do the analysis
Pay for talent
Don't forget the final challenge: the actual analysis
Service Cloud will likely have great out of box product features, but you may want to slice and dice your data in a different way
McKinsey & Co. have predicted a major shortage of qualified data analysts by 2018 so be prepared to invest in talent
As Big Data technology matures – there will be many more options for Customer Service  to make smarter use of data, but there's no reason to not start with what you have today.