The Era of Generative AI is Upon Us
"The Age of AI has Begun" – states Bill Gates regarding the recent surge of AI tools and AI capability. If you have not read this article, it's an extremely informative read and really we can't disagree. We've already been seeing real innovation in generative AI, especially in specific formats like copy, conversation, and image generation.  With all of these capabilities, it's not hard to see a future with an AI assistant to help support your role, regardless of the industry.
In the Adobe Summit 2023 keynote session, Adobe officially announced they are already integrating generative AI tools within Adobe products. The session highlighted a new AI Generative tool named Adobe Firefly (Beta) and are expected to make further announcements on additional products, integrations and improvements in the coming days.
We at Perficient look for opportunities to improve our customer's experiences and solve technological problems with innovation and bleeding-edge technologies.
One thing that we have heard time and time again from our content authors and marketers is that the content creation and creative writing process takes time. With the technical world evolving, the time to market is essential.  AEM has always been beneficial in minimizing the time for content entry, allowing content authors to use AEM Dialog to write marketing content.  With AI integration, this can become even easier.
ChatGPT
With this in mind, Perficient has started creating integrations with ChatGPT to assist in content creation. Our first integration, which we call AI Text, allows authors to ask questions to ChatGPT and automatically fill a rich text field with the result.  This result can then be adjusted using AEM's existing Rich Text Editor (RTE) and personalized by the author prior to publishing.
See the below video for a demo.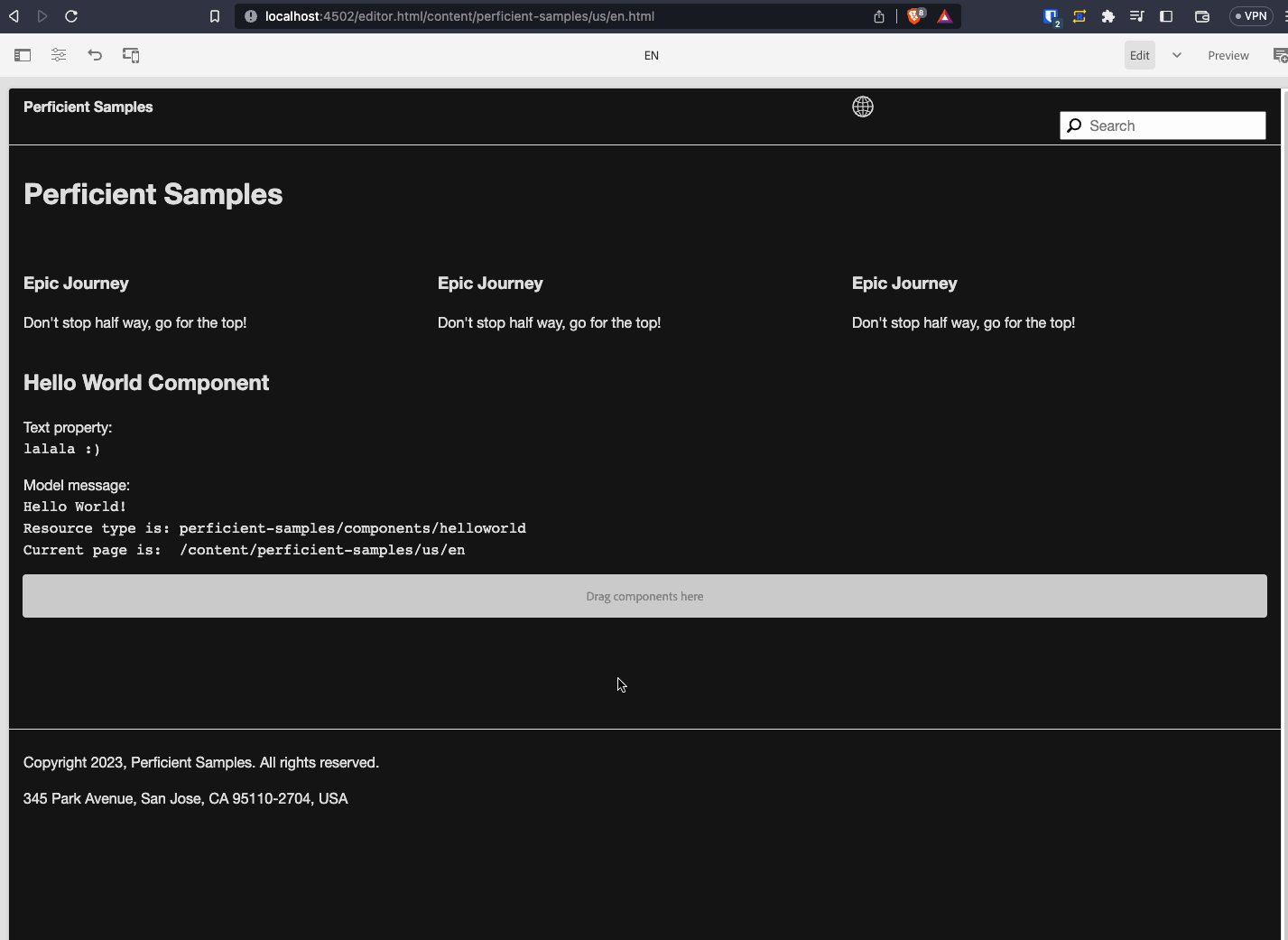 The exact implementation of the above will be explained in more detail in a future technical article.  At a high level, this leverages a configurable API key from ChatGPT/OpenAI which can be associated to either a user level or instance level depending on licensing requirements of the AI tool.  This is also the tip of the iceberg – some of the most valuable potential integrations of these AI systems that we're working on today involve analyzing your authored page to generate the page metadata, SEO terms, tags, and even provide help with the content approval and translation process.
To learn more about this feature as well discuss other opportunities to build innovation for your business tools reach out to our Adobe Digital team.
Ref: https://www.gatesnotes.com/The-Age-of-AI-Has-Begun
Why Perficient
Perficient is a Platinum Partner for Adobe in Adobe Experience Cloud with specialization in Adobe Marketing Cloud, Adobe Target, Adobe Analytics, Adobe Commerce, and Marketo Engage. At Adobe Summit 2023 this year we were named Adobe Digital Experience Emerging Partner of the Year Americas.
Perficient provides strategic innovation in ever-changing digital marketing trends. Perficient has over 500+ Adobe-certified technical consultants and is working with leading brands worldwide providing an exceptional experience to their customers in solving complex business challenges.  The company has also delivered 800+ Adobe-related engagements. Check out Adobe Platinum Partner / Perficient, Inc. for more information about Perficient's offerings.