As we approach Dreamforce's 20th anniversary, this year will be especially memorable and epic. This September 20–22, the much-anticipated Dreamforce 2022 event will feature workshops, parties, and networking opportunities.
Following the global pandemic, Dreamforce adopted a hybrid strategy for their main event, offering a combination of live and virtual events via Salesforce+ to reach every trailblazer in the ecosystem. So, even if you don't have tickets, you can still enjoy live streaming.
Is Dreamforce new to you? We've got you covered, so don't worry!
Dreamforce is the biggest software conference in the world, bringing together Trailblazers from across the world to share their amazing travels, experiences, insights, new launches, business possibilities, and fun—all in one location! With over 180,000 attendees, this premier event is a must-attend opportunity for business people. All three days promise to be a career-changing event, from learning about the future of technology to attending motivational keynote talks.
How can I prepare for Dreamforce?
Learn about cutting-edge technological innovations that can help you overcome difficult business difficulties.
Expand your network by connecting with new, like-minded colleagues.
Volunteer and provide assistance to other trailblazers.
Celebrate by going to Dreamfest, the biggest tech event.
Where and when is Dreamforce taking place?
The conference for this year will go from September 20 to 22 in San Francisco in Moscone Center. If you can't attend in person, you can still catch all the action at Salesforce+, a free streaming service, that allows live broadcasting.
Agenda highlights at Dreamforce 2022
Here are some must-attend seminars to help you plan your Dreamforce schedule. Even if you plan to attend in person, remember to sign up for Salesforce+ so you can access special, online-only moments and catch up on sessions you might have missed.
Main Keynote at Dreamforce
Begin your Dreamforce experience by mingling with co-CEOs Marc Benioff and Bret Taylor as well as distinguished guests. You'll find out about our plans for Salesforce's future, hear from users about their experiences using our technology successfully, and see live demonstrations of our most recent developments.
Risk and Reward in the Fight for Climate Justice by Alex Honnold
Knowing how Alex Honnold, the star of the film Free Solo, is making a name for himself as an advocate of solar energy and is working with local groups to advance climate justice.
Making Business a Change-Making Platform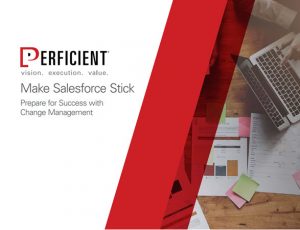 To ensure your Salesforce implementation or migration goes as planned, our team of change management professionals discuss how to manage the transition process to ensure your team is ready, willing, and able to perform effectively in the new environment.
CEOs of today are expected to spearhead social change. Your staff, partners, clients, and investors want to know how you're assisting disadvantaged groups, promoting equity, and moving closer to Net Zero. Hear from top leaders about how they make use of their platforms to advocate for social justice, value diversity, and lead with compassion and accountability. Speakers include Sarah Friar, CEO of Nextdoor, Rich Paul, CEO and Founder of KLUTCH Sports Group, and Bill Westrate, CEO of American Family Insurance.
Delivering the Future of IT, Now
Learn how IT can unlock data across Customer 360, automate with low code, and scale securely using MuleSoft, Slack, and the Salesforce Platform.
Women's Empowerment Both On and Off the Playfield
Olympians Allyson Felix, Dina Asher-Smith, and Melissa Stockwell describe how they are permanently changing the landscape of women's athletics in an effort to inspire the next generation of athletes.
Prepare yourself for a spectacular evening at Oracle Park with Red Hot Chili Peppers and DJ Mary Mac.
Perficient will be at Dreamforce 2022.
We're thrilled to be a part of Dreamforce 2022, which is returning with a boom. We can't wait to meet you, host you, and discuss business.
We have implemented more than 3,000 Salesforce solutions that empower businesses to become more responsive, efficient, and relevant. Whether you're looking to drive efficiency, insight, reliability, simplicity, scale, or collaboration, we'll unlock the right Salesforce solution for you.
In order to assist organizations in delivering outstanding solutions, Perficient plans to bring more value-added services to the table during this year's event.
Let's talk about how we can help you during our coffee breaks.
Looking forward to meeting you all at #DF22!
Subscribe to the Perficient blogs for fascinating updates on Dreamforce 2022.