The culture at Perficient supports professional and personal growth for everyone. Our colleagues can further develop their careers with the resources available to them, such as career development tool kits and Perficient Academy equipped with training lessons and programs. Internal upward mobility is within reach as continuous learning and curiosity are always encouraged.
As a senior talent acquisition manager, Pam Urso is motivated to help others while pursuing her own professional development goals. Pam leads her team toward success to find the best and brightest talent on the market to come work at Perficient. She is proud of the people she works with, and shares advice for those starting a career with Perficient.
Why are you #ProudlyPerficient?
The people. I am extremely proud to come to work each day surrounded by the best colleagues in the world. The people here are brilliant, innovative, collaborative, and prideful. It's a group of people who join forces each day and encourage each other to be their best while delivering their best work.
What advice would you give to colleagues who are starting their career with Perficient?
Perficient is a fast-paced, ever-evolving environment. My experience has taught me to always be inquisitive, and I preach this to my team daily. Being inquisitive keeps you in a constant state of learning and takes you to the edge of your comfort zone. This is where you can maximize your contributions and create more options for yourself by identifying new opportunities for improvement and growth.
What motivates you in your daily work?
The opportunity to positively impact others keeps me motivated. Every interaction with another person is an opportunity to make a positive impact. I always have that in the back of my mind, and it pushes me to put my best foot forward every day.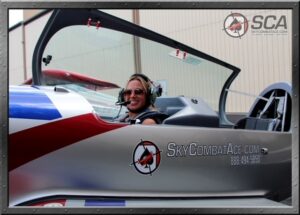 If you had to define yourself using one Perficient value, what would it be and why?
Collaboration, because through teamwork we're able to bring our other core values to life. Collaboration gives us the opportunity to share new ideas and best practices, maximize potential, create flexibility across the organization, and increase our overall delivery capabilities.
What goals do you have for professional development?
I would like to continue developing as a leader and growing in Talent Acquisition. As Perficient continues to evolve and grow globally, I see myself here long-term helping to build and lead global talent acquisition efforts.
What's something surprising people might not know about you or your background?
I'm an adrenaline junkie. Speed combined with heights is the best! Rollercoasters, ziplining, bungee jumping, and flying a stunt plane are all some of my favorite adventures!
---
It's no secret our success is because of our people. No matter the technology or time zone, our colleagues are committed to delivering innovative, end-to-end digital solutions for the world's biggest brands, and we bring a collaborative spirit to every interaction. We're always seeking the best and brightest to work with us. Join our team and experience a culture that challenges, champions, and celebrates our people.
Visit our Careers page to see career opportunities and more!
Go inside Life at Perficient and connect with us on LinkedIn, YouTube, Twitter, Facebook, and Instagram.