IBM is selling their AI for healthcare, known as Watson Health, to Francisco Partners for an estimated $1 billion. Watson Health is an artificial intelligence system created by IBM. The system is designed to work with healthcare providers and pharmaceutical companies to help improve the efficacy of treatments and reduce healthcare costs. Francisco Partners has extensive experience in healthcare technology including investments in Availity, eSolutions, Capsule, GoodRx, Landmark, QGenda, Trellis, and Zocdoc. The agreement will create a new standalone company that will continue serving existing provider, imaging, life sciences, payer and other healthcare clients, according to IBM and Francisco Partners.
Overpromise and Underdeliver
David Ferrucci pitched the idea of an AI engineered to identify word patterns and predict correct answers for the trivia game Jeopardy as a way to move natural language processing forward back in 2006. Watson uses IBM's DeepQA software and the Apache UIMA (Unstructured Information Management Architecture) framework implementation. The room-sized supercomputer was able to leverage it's 85,000 watts of power against Ken Jennings' mere 20 watts. Watson won with a score of $77,147.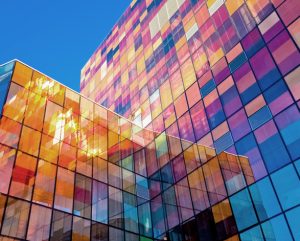 With some guidance, you can craft a data platform that is right for your organization's needs and gets the most return from your data capital.
IBM's executive leadership and marketing team were eager to capitalize on this heavily publicized event. IBM's Ginni Rometty described described Watson Health as "moonshot" to revolutionize medicine with artificial intelligence and decided use Watson to help fight cancer. Ferrucci told executives Watson was designed specifically to meet the question and answer challenge format. Martin Kohn, chief medical scientist at IBM Research, wanted to use Watson more narrowly for tasks like predicting if an individual will have an adverse reaction to a drug. Neither were listened to and both soon moved on.
One of the main problems with Watson Health is that it is not always accurate. In one instance, Watson Health provided inaccurate information about a patient's medical history, which could have had serious consequences. The Memorial Sloan Kettering Cancer Center found multiple examples of unsafe and incorrect treatment recommendations leading to the abandonment of Watson for Oncology. Watson could not read patient data when MD Anderson switched electronic health record systems leading to the collapse of Oncology Expert Advisor. The University of North Carolina School of medicine struggled with gaps and errors in the genetic data until Watson for Genomics was shelved. IBM spent billions buying businesses to improve Watson like Merge Healthcare, Phytel, Explorsys, and Truven Health Analytics but the quality issues persisted.
What's next?
While Watson as a product was not a financial success for IBM, the underlying technology is strong. Just because it can't cure cancer doesn't mean it can't do anything. IBM is focusing now on IBM Cloud. Users of IBM CloudPak will see AI being leveraged across the Data-as-a-Service platform.
Francisco Partners has been working with IBM and Watson in healthcare data and analytics for about five years. The current management team will continue to serve in similar roles in the new standalone company. Existing clients will still have have their accounts managed and supported. The deal included both the data and the analytics engine, so it remains to be seen whether its more profitable to keep Watson Health as is or break it up into parts.
If you want to understand more fully how this may impact your healthcare business, contact Juliet.Silver@perficient.com with Healthcare or Bill.Busch@perficient.com with Data Solutions.