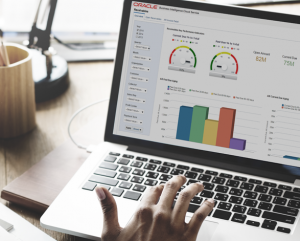 Explore key considerations, integrating the cloud with legacy applications and challenges of current cloud implementations.
OAC and OAS are congruent products and therefore enable organizations to leverage both deployments simultaneously. Going from OAS to OAC or vice-versa is as simple as creating a snapshot from one place and restoring it onto another. However, there are some differences between the two. In this post I am summarizing what these are at this time:
Hosting: OAC is an Oracle Cloud service and therefore is Oracle-managed. Whereas OAS is customer-managed and may be hosted on on-premises hardware or cloud compute. While Oracle handles all upgrades related to OAC, the OAS owner is fully responsible for all administrative tasks such as installation, patching, monitoring, and upgrades.
Update Cycles: OAC is updated more frequently with new features and bug fixes. This happens typically every 3 months, whereby the OAC instances are automatically upgraded by Oracle. Whereas OAS updates are released less frequently on a 12-month time-frame, and patches need to be applied by the OAS owner.
Day by Day Mobile App: The Day by Day mobile app is only supported with OAC and won't work with OAS. However, with OAS, mobile access is still possible to OAS content using mobile web.
Natural Language Generation (NLG) capability: This is only available with OAC and not with OAS. NLG is a powerful AI feature of OAC that converts selected columns or graphical visuals into narrative text. NLG relies on an Oracle Cloud AI engine to generate narrative insights based on data, something that is not available in an on-premises environment. Note that while NLG is only possible with OAC, both OAC and OAS enable Natural Language Processing (NLP). With NLP, a user interacts with data by typing in or speaking out what their query is.
Pricing: On one hand, OAC follows the Oracle cloud pricing model, whether its OCPU based (universal credits) or a user-based subscription. To estimate Oracle Cloud cost, the online cost estimator is helpful. On the other hand, OAS follows the on-premises pricing model with the different processors or named user list prices than that used for Oracle Cloud.
SaaS Data Replication: There are a couple ways to transfer data over from SaaS applications to a database. The first is by using SaaS replication pipelines and the second is by using data flows. While data flows are supported on both OAC and OAS, SaaS data replication is only available on OAC.
Configuration: With OAC, administrators may use the service console for system configurations. Access to the underlying server and configuration files is prohibited since OAC is an Oracle managed service. OAS, on the other hand, provides administrators more access to perform configurations not just in the service console, but directly within config files as well.
Thin Client Modeler: If you are currently on OBIEE, you may not have used the thin client modeler yet, since it's a feature that has been specific to the Cloud analytics services. With OAS, like with OBIEE, metadata configuration only happens though the Client Administration Tool and are saved in the RPD file. While the RPD approach for metadata also works with OAC, OAC offers a browser-based data modeler, referred to as the Thin Client Modeler for metadata configuration. The OAC thin client modeler offers an easier way to set up metadata but doesn't offer all the features that are possible with the Client Administration Tool. This is especially true for more complex metadata configurations such as multi-source federation and automatic query re-direction that is still not possible with the Thin Client Modeler.
If you're looking for more information about OAS and how to upgrade, you can refer to my earlier blog post.