In a digital-driven world, many organizations strive to build a digital workplace. While no single platform or technology makes up the digital workplace, modern intranet plays a huge role.
A digital workplace is focused on the user as the center of the experience. It facilitates communication, collaboration, and productivity and allows users to work more intelligently. Modern intranets contribute to Digital Workplace strategies by providing a platform for sharing content and information. Effective intranets help organizations achieve optimized communication, collaboration, and productivity across business functions- making them an essential component of the digital workplace.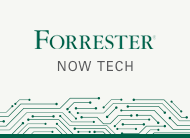 Forrester, a leading global research and advisory firm, has included Perficient in its Now Tech: Intranet Platforms, Q1 2020 report highlighting 21 intranet platform providers.
Forrester designed this report to inform clients about the market and individual providers offering intranet expertise. Forrester categorized these intranet providers across two domains – market presence and functionality segments.
The report lists Perficient as an intranet platform provider with expertise in customizable frameworks and productivity suite extensions, along with a vertical market focus in technology, automotive, and food and beverage. Our work with VITAS, in our opinion, showcases our expertise in building a modern intranet.
This report also includes several large companies. Among these are two of our Enterprise partners, Microsoft and Adobe. The recognition from Forrester is an honor, and in our opinion, highlights our expertise in delivering value for our clients.
Perficient's Approach to Modern Intranets
Intranets provide a platform for communication to all employees and allow employees to provide feedback, enabling two-way communication and fostering collaboration. Having an easy to use and navigate platforms to locate information can save employees a time searching for documents they need.
Rise, our Intranet as a Service solution, allows our clients to deliver a modern intranet experience for SharePoint Online, out of the box. Rise is designed to work seamlessly with Office 365 to deliver common intranet functionality. This allows the intranet to be up and running quickly – helping engage end-users immediately.
While our experts build intranet solutions unique to the needs of each organization we work with, there are some common use cases and features often considered.
Communications
Collaborative Content
Design and Branding
Search
Personalized content recommendations and targeting
Mobility – responsive design
Built-in analytics
Application integration
Key Recommendations from the Intranet Platforms Report
In the Intranet Platforms Report, Forrester recommends that you rethink your intranet strategy and platform investments by:
Identifying your employee personas
Rightsizing your content and the governance around it
Using data to see what works—and what doesn't
Learn more
Our intranet team understands how to align your goals with your digital workplace strategy. Read more about our intranet capabilities.