The Disney Data & Analytics Conference at Disney's Coronado Springs Resort is being held in Orlando, Florida August 20-21, 2019.  This conference introduces attendees to the tools and training needed to integrate advanced decision-making techniques into business processes that center on the experience of customers, clients, and guests. One such tool that you'll find at the conference is MicroStrategy's HyperIntelligence.
Join MicroStrategy experts for happy hour at The Art Garden during the conference. Details and registration HERE.
Data That Finds You
This innovative zero-click analytics tool brings data to users. Instead of flipping between dashboards, web browsers, excel sheets, email, ect. to find information, you can find what you need wherever you are in your workflow. You can simply hover over a keyword in the application you're using to gain insights.
This technology can be integrated into Office 365 applications, Salesforce, Workday, Power BI, Slack, and web pages.
How it works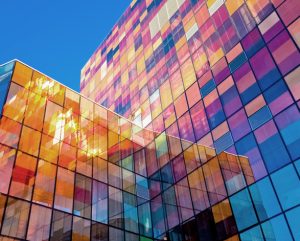 With some guidance, you can craft a data platform that is right for your organization's needs and gets the most return from your data capital.
A Chrome extension surfaces information from 200+ enterprise data sources and injects real-time, contextual insights directly into a user's browser-based workflows.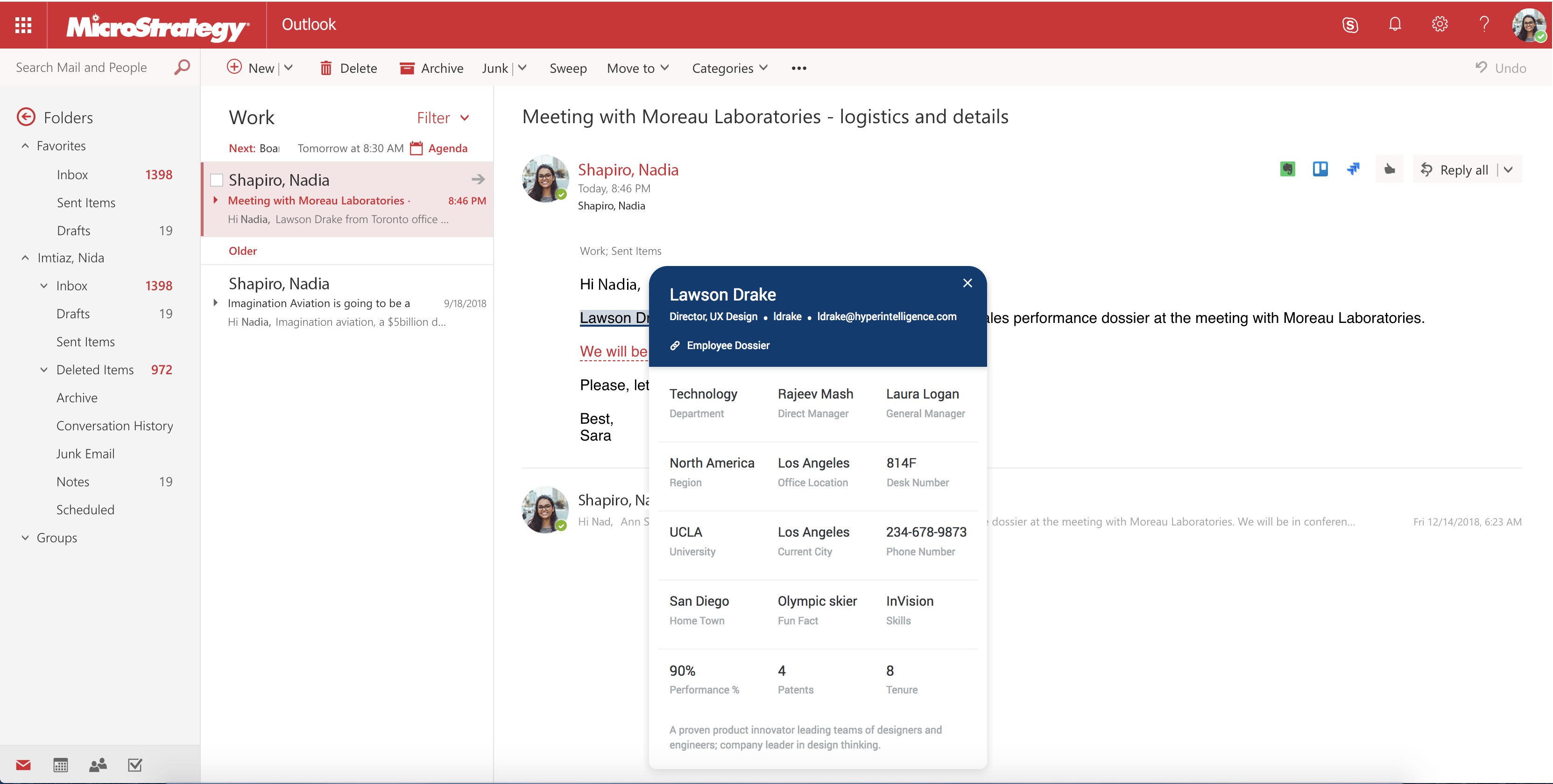 Once you download the extension, HyperIntelligence scans web pages, emails, or web applications for relevant keywords. Keywords appear underlined and users can hover over these keywords to view consolidated, bite-sized views of information called HyperIntelligence cards containing real-time insights.
HyperIntelligence Highlights
HyperIntelligence empowers experts to deploy contextual insight to any website, screen, wall, device, or application. Get answers in real time – no interruptions, no delays to your workflow and deliver insights to users within the applications they're already using.
"Zero-Click Analytics" is now a reality across webpages, email clients, CRM tools, productivity platforms and Office365 applications.
Decrease the number of users that lack access to information. Insights are pervasive and accelerate decision-making with no analytical background needed.
Receive a Single Version of the Truth – Multiple data sources are consolidated and a robust semantic layer provide a single answer across different teams and departments.
Meet the Experts: MicroStrategy + Perficient
If you're attending the Disney Data & Analytics Conference, you'll have several opportunities to meet with our MicroStrategy experts and learn more about how HyperIntelligence can help you gain better business insights and make better decisions. You can find us in our partner MicroStrategy's booth #411 sharing demos and also at a co-sponsored happy hour event at The Art Garden.
Register HERE for the happy hour event.
Where:
The Art Garden
Disney's Coronado Springs Resort
Orlando, FL
When:
Tuesday, August 20th
5:00 pm to 8:00 pm