This week in Orlando, FL, #HIMSS19 brings together more than 45,000 health information and technology professionals, clinicians, executives and vendors from around the world.
Agency over your own healthcare data was a running theme in the HIMSS 2019 panel session  titled "Personalized Patient Relationships and Connect Care Journeys."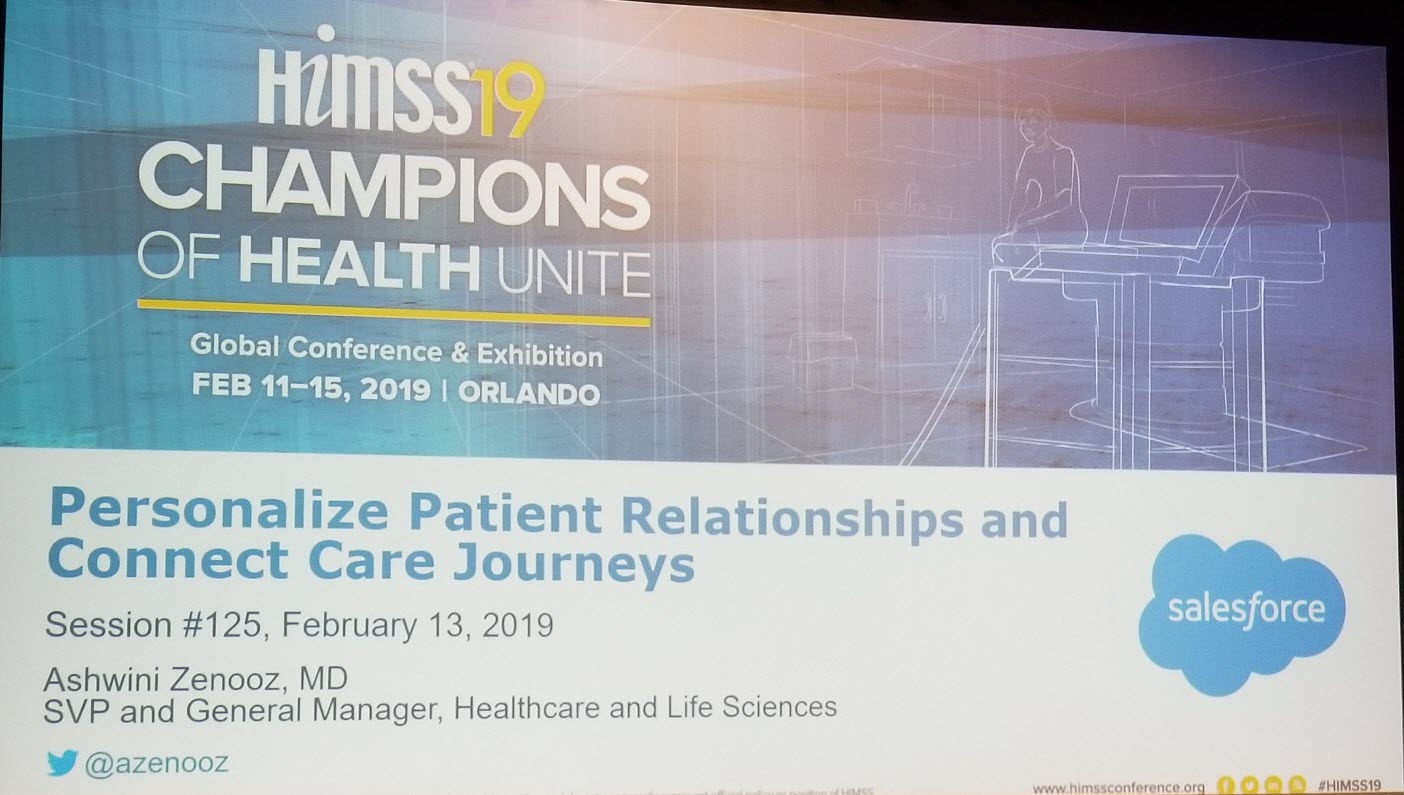 Ashwini Zenooz, Senior Vice President and General Manager from Salesforce facilitated the session with, panelist  Harlan Krumholz, MD, SM Professor of Medicine, Yale School of Medicine and James Lacey, PhD, MPH Prof. & Dir., Div. of Health Analytics, City of Hope. They discussed hot topics such as how to facilitate patient engagement, focusing on the patient journey and how technology can facilitate patients to be front and center of their own health journey.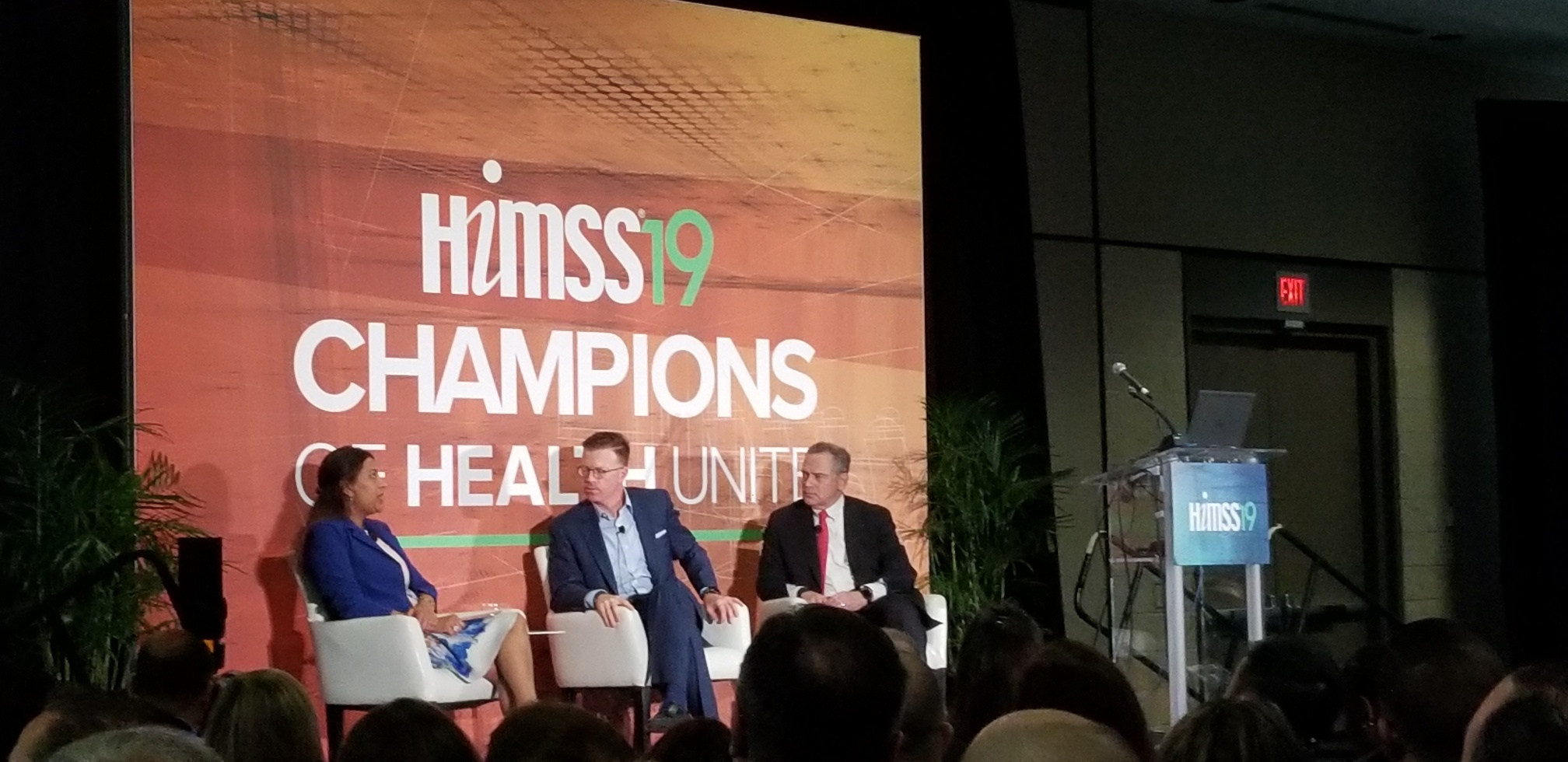 One of the spotlight topics during this session was on how enabling patients own/manage their healthcare information will be key in moving the industry forward. There is, however, some controversy over this. After all, the typical consumer is not well educated or trained in the realm of healthcare – so surely they can't be trusted with that sort of information…
Or can they?
Compare the scenario to your bank account. Think of the banking industry where the average individual is not highly educated in the realm of money or finances. How would you react if someone told you that you were not fit to manage your own bank account and that furthermore, they couldn't even tell you how much you had in your account at any given time, or when your money would be available.
Ludicrous, right?
In this session, it was proposed that it will be essential for consumers/patients to have a hand in managing their own healthcare data in order to truly enhance and support the patient/healthcare journey.
Of course, there are social determinants in getting consumers to share more holistic data and engage in this manner. That is where trust will be key. Trust that their information will be secure. Trust on information will be used and so forth.
With the right platform(s) available, and with patient trust, healthcare could move to a B-to-C-to-B model, versus a B-to-B model for patient data.