Although Oracle Financial Consolidation and Close Cloud (FCCS) offers enhanced functionalities such as multi-currency consolidation, pre-built Movement and Data Source dimensions, pre-seeded dimensions with corresponding consolidation, translation and FX calculation rules, the hesitation to take advantage of these FCCS enhancements were mostly due to the restrictive two custom dimensions.
For some companies, two custom dimensions may have been sufficient since Movement and Data Source were custom dimensions in Hyperion Financial Management (HFM), but they come pre-built in FCCS. To those companies requiring more than two custom dimensions, the wait is over!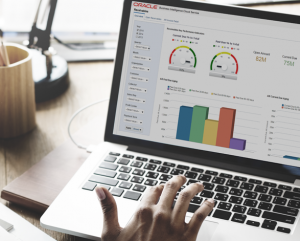 Explore key considerations, integrating the cloud with legacy applications and challenges of current cloud implementations.
FCCS now has four custom dimensions to meet the need for more detailed reporting.
If you have deployed FCCS with two custom dimensions, you will need to rebuild your application with four dimensions. It is not possible to modify the number of dimensions in an existing application.
The standard FCCS application still has two custom dimensions. To deploy FCCS with four custom dimensions you will need to:
Request the Extended Dimensionality update from Oracle Support
Confirm to Oracle that:

When the update is applied, any existing application will no longer be available
After the update is complete, any existing application snapshot cannot be loaded

After the update is applied, you must create a new application
To read up on more Oracle content, click here.