If your call center is still relying on an interactive voice response (IVR) system, then you may not be delivering the customer service your consumers expect (Millennials in particular). Customers are becoming more digitally connected than ever. And with this hyper-connectivity comes their demand for unprecedented levels of 24x7x365 customer service. Customers want to engage with brands through self-service channels using technology that understands human language, provides accurate information, and directs them to the optimal next step quickly. Customers expect technology like a cognitive virtual agent.
Increased Customer Expectations
Millennials have become the largest group of consumers in the United States. And organizations should take note. Compared to older generations, this consumer segment is more likely to follow through with sharing their customer experience – good and bad. So ignoring their expectations could be detrimental to your brand.
These consumers want customer service that is:
Fast and  Convenient
Self-service
Multi-channel
Conversational
Available 24/7
Meeting these customer service expectations doesn't have to be hard if you have the right intelligent solution. That's where cognitive virtual agents come into play.
The Cognitive Call Center
For a time, customer service call centers were able to rely solely on an IVR front-end to manage customer requests, but as technology becomes more sophisticated so do the consumers. And these consumers are no longer interested in outdated IVR or live agents. They want fast, personalized service that is available when they need it. Fortunately, cognitive virtual agents can meet the five consumer expectations that are listed above.
1. Fast and Convenient
Customers can get answers quickly through several convenient channels: websites, mobile apps, consumer messaging apps, and social networks.
2. Self-service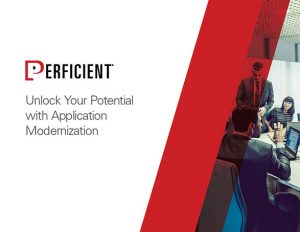 Application modernization is a growing area of focus for enterprises. If you're considering this path to cloud adoption, this guide explores considerations for the best approach – cloud native or legacy migration – and more.
A customer service strategy that uses virtual agents creates a self-service experience that feels more intelligent than traditional menu-driven self-service. It's more accessible, easier to use, and capable of resolving considerably more complex issues without needing to escalate to a live agent.
3. Multi-channel
A cognitive virtual agent is able to do more than directly assist customers. They can also identify an appropriate service path when necessary to help reach a resolution without the customer having to repeat information along their journey. This alleviates a common frustration associated with customer service centers that rely on IVR systems.
4. Conversational
Cognitive systems can engage in full conversations and handle several related topics. Machine learning and natural language processing have made it possible for virtual agents to give customers the individual, human experience they desire.
5. Available 24/7
Virtual agents aren't limited by the standard 9:00 to 5:00 service hours. Instead they're available 24/7 around the clock.
Investing in this type of AI can help your organization engage more efficiently with your customers and improve brand loyalty. This technology is allowing customer service agents the ability to dedicate more time to resolving more complicated customer issues while virtual agents handle frequently asked questions. This in turn lowers customer support costs and improves first contact resolution. Furthermore, more than 50% of enterprises have invested in virtual agents for customer service, and it's estimated that by 2020 approximately 85% will manage the customer relationship with no human interaction at all.
Answer the Call
Is your enterprise ready to transform its customer engagement? Check out the webinar recording for Why Your Customers Want a Cognitive Call Center . This is a great way to learn more about cognitive virtual agent implementation and ask questions.
The webinar covers:
The benefits of intelligent virtual agents
Considerations when selecting a virtual agent
An introduction and demonstration on IBM Watson Assistant
Practical ways to get started with Watson