Salesforce's "Summer '18 Admin Preview Live" highlighted features guaranteed to deliver greater efficiencies to actionable information, cleaner reports, and insights into end-user skill sets.
Among the highlights, here are…

5 Features from "Summer '18 Admin Preview Live" Every Salesforce Admin Should Leverage
In Lightning Experience (LEX), the "Report Last Run Date" can be added to a user's report and dashboard list. This feature replaces the tedious task of running a report on report usage; now users can view the last run date within the report or dashboard list and delete or archive accordingly to maintain order in the org.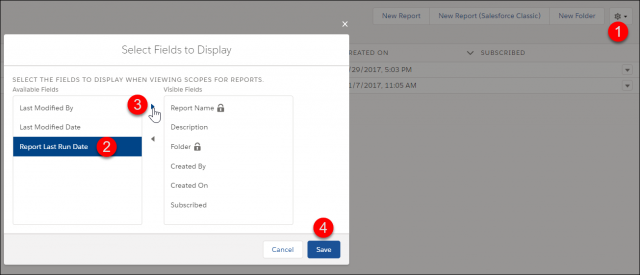 Field history reports let you track changes in fields by adding an "Old Value" and a "New Value" column. Before Summer '18, users could only filter by the field but not a specific old or new value, which led to irrelevant report lines. Filtering by new and/or old value means streamlined reports and a brighter future for field history.
This feature is a bit more advanced but the potential efficiency gains are notable. Instead of hard-coded values in validation rules, users can reference custom metadata type records and avoid the laborious task Admins suffer through when a hard-coded value found in multiple validation rules needs to be changed. You can view the demo of this functionality here.
For Lightning users, gone are the days of copying and pasting record links into a Chatter post. Users can link to a record by typing "/" and the record name, which brings up a list of matching records to select from.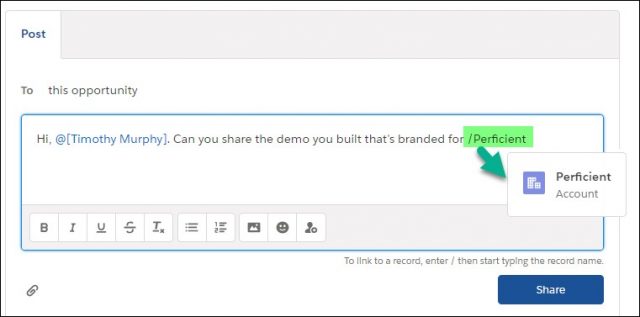 Users now have the option to display badges on their user profile page. It's a great way to show what you've worked for, allow Admins to identify power users, help peers spot subject-matter experts, and drive some good ol' competition. Those not into showing off can update their Trailhead account and set their profile to private.
Incorporating these features in your org is a great start to getting the most out of the Summer '18 release; you'll probably get more out of Summer itself with all the time you save!
Which Admin feature are you most excited about? Please share your thoughts in the comments below.