Governance in healthcare organizations is undergoing somewhat of a resurgence or rebirth as the industry begins to recognize not only the value of governance, but that it is a critical component of the organization. Forrester Research has labeled this evolution "DG 2.0." But regardless of the label or the current support (or lack thereof) that governance may have, there are some trends that will drive the future direction of the practice.
In our recent guide, Healthcare Governance, Trends to Watch, we take a look at two types of trends: first, trends that are external to the governance practice, but are having a direct impact on governance programs; and second, trends that are occurring directly within governance itself. Those trends include: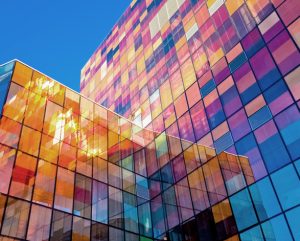 With some guidance, you can craft a data platform that is right for your organization's needs and gets the most return from your data capital.
Trends Impacting Governance
Information is Different Than Data
Information is an Asset
The Rise of Big Data
The Cloud and Residency Beyond the Perimeter
Trends in Governance
Interest from Leadership
Change Management as the Critical Success Factor
A Focus Beyond Compliance/Risk and Analytics
Business-Centric Capability
Democratization of Ownership and Stewardship
Cross-Enterprise Semantics and Metadata Consistency
Enterprise Modeling is Essential
Information and data governance are quickly becoming imperative for a healthcare industry that is both seeking to capitalize on the value of its information assets and that is committed to ensuring the reliability and integrity of information and data used to improve care quality, operations, and financial performance. After all, trust in health information and high quality patient care depend on it.
Get the guide to learn more about the healthcare governance landscape and the trends that are helping to shape it.