Perficient is proud to once again sponsor the IBM Vision conference, the premier business analytics and performance management conference for finance, risk management and sales compensation professionals.  Visit us during the event from May 9-12 at booth #2 in the EXPO Hall, where you can learn how we've leveraged our expertise to deliver award-winning solutions for analytics-driven digital transformation.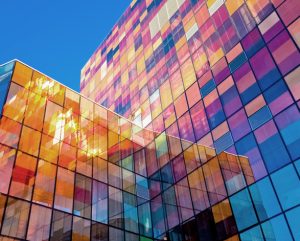 With some guidance, you can craft a data platform that is right for your organization's needs and gets the most return from your data capital.
Our expertise spans all performance and risk management software, including IBM Planning Analytics, Cognos TM1, Cognos Disclosure Management, and Incentive Compensation Management. We also have extensive experience with complementary advanced analytics and data management solutions, and are consistently recognized as one of the top IBM partners, most recently winning the prestigious Worldwide Analytics Partner of the Year and Big Data & Analytics Worldwide Business Partner Excellence Award.
We're happy to share our experiences implementing these solutions. For example, you can hear how we helped a rehabilitation and long term care organization implement a flexible and scalable system that includes the following benefits:
The solution increased accuracy with direct links to patient and financial systems, and billing accuracy has improved 26% by identifying under-documented patient stays in real-time.
The organization can now target and support the referrers who are most likely to provide qualified patients.
The company now enjoys automated, accurate, and timely financial reports across facilities and produces consolidated income statements, balances sheets, and cash flow statements into a single, comprehensive corporate view. The automated nature of these reports results in reduced error rates.
The solution provides improved analysis of referral sources and performance transparency across facilities.
If you haven't yet registered for the event, there's still time – registration is open until the last day of the conference. We look forward to seeing you at the event!