The OpenPages GRC platform includes 5 main "operational modules". These modules are each designed to address specific organizational needs around Governance, Risk, and Compliance.
Operational Risk Management module "ORM"
The Operational Risk Management module is a document and process management tool which includes a monitoring and decision support system enabling an organization to analyze, manage, and mitigate risk simply and efficiently. The module automates the process of identifying, measuring, and monitoring operational risk by combining all risk data (such as risk and control self-assessments, loss events, scenario analysis, external losses, and key risk indicators (KRI)), into a single place.
Financial Controls Management module "FCM"
The Financial Controls Management module reduces time and resource costs associated with compliance for financial reporting regulations. This module combines document and process management with awesome interactive reporting capabilities in a flexible, adaptable easy-to-use environment, enabling users to easily perform all the necessary activities for complying with financial reporting regulations.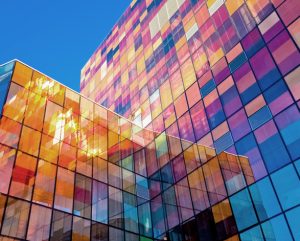 With some guidance, you can craft a data platform that is right for your organization's needs and gets the most return from your data capital.
Policy and Compliance Management module "PCM"
The Policy and Compliance Management module is an enterprise-level compliance management solution that reduces the cost and complexity of compliance with multiple regulatory mandates and corporate policies. This model enables companies to manage and monitor compliance activities through a full set of integrated functionality:
Regulatory Libraries & Change Management
Risk & Control Assessments
Policy Management, including Policy Creation, Review & Approval and Policy Awareness
Control Testing & Issue Remediation
Regulator Interaction Management
Incident Tracking
Key Performance Indicators
Reporting, monitoring, and analytics
IBM OpenPages IT Governance module "ITG"
This module aligns IT services, risks, and policies with corporate business initiatives, strategies, and operational standards. Allowing the management of internal IT control and risk according to the business processes they support. In addition, this module unites "silos" of IT risk and compliance delivering visibility, better decision support, and ultimately enhanced performance.
IBM OpenPages Internal Audit Management module "IAM"
This module provides internal auditors with a view into an organizations governance, risk, and compliance, affording the chance to supplement and coexist with broader risk and compliance management activities throughout the organization.
One Solution

The IBM OpenPages GRC Platform Modules Object Model ("ORM", "FCM", "PCM", "ITG" an "IAM") interactively deliver a superior solution for Governance, Risk, and Compliance. More to come!