Content marketing does many things for brands these days. It:
helps drive traffic
increases brand awareness
informs and engages customers and prospects
moves target customers further along the buying cycle
helps to convert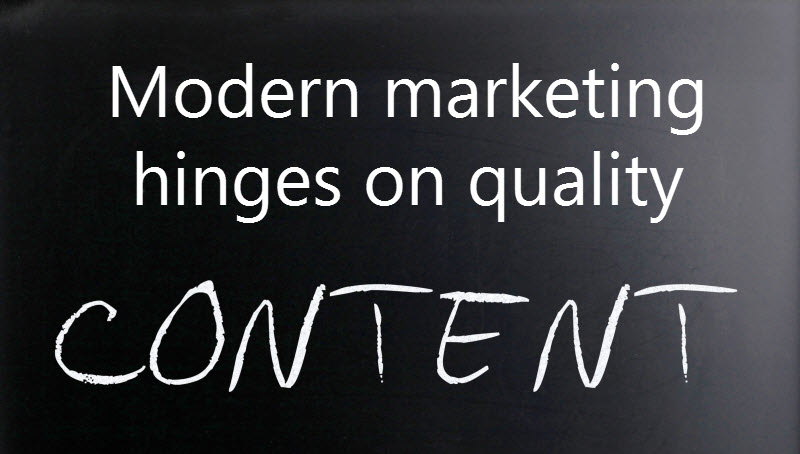 We leverage content marketing here at Perficient with a large number of blogs aligned to specific target markets and business units, several Twitter accounts, a Facebook page, a LinkedIn company page that we post to frequently, and even Pinterest. So we truly understand the value of it.
CMOs across all sectors of business are beginning to see the results of content marketing, the effectiveness and the ROI of it, and they're also noting that it's necessary to invest in just to remain competitive in many industries. They also know that it's important to have the right tools to track and report on the performance of this content investment across marketing and across the organization. According to Oracle president, Mark Hurd, three-quarters of CMOs say they must be able to demonstrate marketing's impact on the bottom line.
Oracle, with whom we are a platinum partner, continues to make the news in this space. They're investing in content marketing tools and expertise to offer this to their clients, and it's pretty fascinating to watch.
I read a recent article in Forbes about Eloqua Experience 2013, a conference recently held in San Francisco, where more than 2,000 chief marketing officers and other marketing professionals converged.
Oracle's marketing cloud has a universal customer profile for marketers at the core, enabling companies to better target, engage, and convert prospects to customers and customers to advocates."
Oracle jumped into content marketing with both feet earlier this month with the acquisition of Compendium, a cloud-based content marketing provider that helps companies plan and deliver personalized content across various channels of interaction.
Compendium's unique data-driven approach to content marketing helps companies leverage content across marketing interactions. "The system can score the content for relevancy and for stages in the buying cycle," said Stetic.
I've read "Digital Body Language", a great book by Steve Woods, co-founder of Eloqua. At Eloqua Experience 2013, he said, "Every interaction we have with a customer, from videos to social interactions, from ad clicks to webinar views, gives us insight into buyers we could only have dreamed about a few short years ago." So true.
Oracle is certainly a company to watch in this space as we move into 2014. The momentum is there, and their capabilities have quickly become a formidable suite of tools in the marketing automation, content marketing and marketing performance sectors.