The internet is on fire with recent news of a new security vulnerability identified in Apache Log4j.
Log4j is an open-source logging framework used by major Java-based enterprise applications and servers. The vulnerability is being considered as one of the most dangerous ones found in recent years. It potentially allows attackers to execute arbitrary code within a company's network by sending crafted log messages. It has been identified as CVE-2021-44228 and called Log4Shell.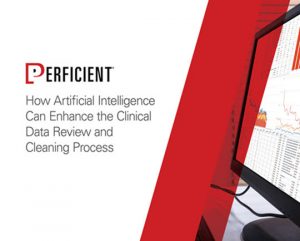 This guide analyzes how artificial intelligence – including machine learning – can be used by pharmaceutical and medical device companies to improve the clinical data review and cleansing process.
Security-mature organizations started assessing their exposure almost immediately due to the severity of the exploit and provided security patches or workaround solutions to safeguard systems and data from this threat.
In life sciences, we quickly reacted to the issue, identified the resolutions for the respective products of different versions, and developed an action plan immediately for cloud hosting customers.
In close collaboration and coordination with our customers and their users, we were able to patch and protect against this vulnerability for all our life sciences hosted clients within a few hours to safeguard each hosted application.