This is the fifth and final installment in our middleware modernization series. You can read the first installment here, the second installment here, the third installment here, and the fourth installment here.
Now that you've learned all about middleware and the most common use cases, it's time to choose a technology partner and software to help you modernize your middleware.
Red Hat Middleware helps you improve the features, reliability, and security of your middleware platform. Its comprehensive frameworks, integration solutions, process automation, runtimes, and programming languages help create a unified environment for application modernization.
The Red Hat Application Services portfolio of middleware products provides your teams with the ability to develop, implement, and run business applications cost-effectively and at scale. All products in the portfolio can run on-site, in the cloud, or within a container platform like Red Hat OpenShift.
Overview of Red Hat Middleware
Red Hat Runtimes: Accelerate application development and delivery with a set of products, tools, and components for developing and maintaining cloud-native applications.
Red Hat Integration: Streamline integration development with a comprehensive set of integration and messaging technologies to connect applications and data across hybrid infrastructures.
Red Hat Process Automation: Adapt quickly to changing business needs with solutions for intelligently automating business decisions and processes across heterogeneous environments.
Features and Benefits of Red Hat Middleware
Productivity
Red Hat Application Services enables higher productivity and faster time-to-market, allowing your teams to spend more time innovating and focusing on business-critical tasks. New applications can be developed and deployed quickly using tooling with application frameworks and pre-built templates.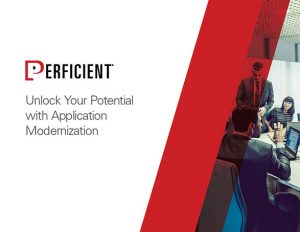 Application modernization is a growing area of focus for enterprises. If you're considering this path to cloud adoption, this guide explores considerations for the best approach – cloud native or legacy migration – and more.
Pre-integrated capabilities, including connectors, data caching, messaging, API management, rules management, and process automation, help provide a more consistent development experience.
Reliability
Like most of Red Hat's product portfolio, Red Hat Application Services are open source and tested by community users and Red Hat engineers. This coherent, integrated set of products and services provide consistent application development and a streamlined delivery environment for hybrid and multi-cloud infrastructures.
Flexibility
Red Hat Application Services enables developers to connect processes or data from on-premises to SaaS with standard connectors and across hybrid cloud environments. Developers have access to established languages, frameworks, architectures, and open-source practices for new development and existing applications.
Hybrid and Multi-cloud
Red Hat Application Services allows developers to develop and deliver cloud-portable applications independently from the cloud provider's processes and procedures. The applications are cloud-agnostic and can be developed on-site and on-cloud using the same set of capabilities.
Red Hat Application Services helps you:
Manage and process messaging and streaming in a single and consistent way across clouds
Integrate consistently to a specific cloud provider's services across clouds
Automate business processes across clouds
Make data accessible in a single and consistent way across clouds
Build applications with failover capabilities across cloud providers in a single and consistent way
Experience flexible scaling during high-traffic periods and migrate your applications to the cloud using the same consistent set of tools that you use on-premises
Download our guide to learn more about middleware and start your modernization journey today.
Why Perficient
Our middleware and application modernization expertise earned us the 2020 Red Hat Application Platform Success Partner of the Year Award. As a Red Hat Premier and Apex Partner, we help drive strategic initiatives around cloud-native development, DevOps, and enterprise integration to ensure successful application modernization and cloud implementations and migrations.
We offer targeted platform as a service (PaaS) solutions for the enterprise using Red Hat OpenShift, which are founded on our best practices, methodology, and reusable frameworks to accelerate, migrate, and automate processes.
Red Hat OpenShift pushes the boundaries of what containers and Kubernetes can do for developers, driving innovation for stateful applications, serverless or event-driven applications, and machine learning. The platform integrates tightly with Jenkins and other standard continuous integration/continuous delivery (CI/CD) tools for security-focused application builds. Red Hat OpenShift helps you build with speed, agility, confidence, and choice so that developers can get back to doing work that matters.