Red Hat's OpenShift Container Platform is now supported on IBM Power Systems Virtual Server, expanding the cloud capabilities of your Power Systems infrastructure to deliver a resilient and secure hybrid cloud platform. OpenShift leverages the enterprise scale and security of Power Systems Virtual Server and quickly creates clusters with automation.
With this offering, you can easily spin up new OpenShift clusters as dev/test environments and create highly available clusters that are capable of handling data-intensive workloads. OpenShift on Power Systems Virtual Server enables you to run containerized applications, including IBM Cloud Paks, Red Hat Runtimes, open-source software, and applications from independent software vendors.
For example, IBM Cloud Paks provide the containerized IBM middleware and open-source software components to modernize, move, and build cloud-native business applications in hybrid and multi-cloud deployments. Power Systems clients are already speeding time-to-market and infusing AI insights into existing on-premise applications with Cloud Pak for Data. That capability now extends to Power Systems Virtual Server.
Benefits of OpenShift on Power Systems Virtual Server
Cloud speed and agility
Develop modern OpenShift cloud-native, container-base applications to run alongside existing AIX, IBM i, and Linux-based applications at low risk
Stand up a SaaS offering on Power by capitalizing on your existing physical infrastructure
Access to IBM Systems Lab Services to help you get started with OpenShift and containers on Power Systems
Pay-as-you-go billing
Sample Use Cases for OpenShift on Power Systems Virtual Server
Spin up dev/test OpenShift clusters for cloud-native application development and application modernization projects
Transform traditional IBM middleware into agile, cloud-native, container-based services
Co-locate your IBM i and AIX applications with new cloud-native services on OpenShift on Power Virtual Server for simplified management and optimal performance
Working with OpenShift on Power Systems Virtual Server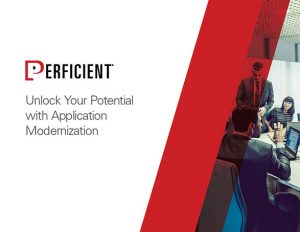 Application modernization is a growing area of focus for enterprises. If you're considering this path to cloud adoption, this guide explores considerations for the best approach – cloud native or legacy migration – and more.
Much of the installation of OpenShift on Power Systems Virtual Server is automated with Ansible and other automation technologies so even if you're new to OpenShift and Kubernetes, it's easy to get a cluster up and running. You can also easily install other applications like IBM Cloud Paks for a consistent deployment experience across Power Virtual Server and on-premise.
Check out the full IBM learning path here to see the step-by-step process.
About Red Hat OpenShift Container Platform
Red Hat OpenShift is an enterprise-ready Kubernetes container platform with full-stack automated operations to manage hybrid, multi-cloud deployments. It's fully supported on all IBM Power Systems servers (IBM POWER8 or later).
About IBM Power Virtual Server
IBM Power Systems customers who have typically relied upon on-premise-only infrastructure can now quickly and economically extend their Power IT resources onto IBM Power Systems Virtual Server. Power Systems Virtual Server is collocated and connected with IBM Cloud, integrating your ITM AIX and IBM i capabilities. This means fast, self-service provisioning, flexible management both on-premise and off-premise, and access to a stack of enterprise IBM Cloud services.
Contact us to get started with OpenShift on IBM Power Systems Virtual Server today!