Previously, I discussed implementing a mobile wayfinding program into a medical center. In my final post of this blog series, I look at three options to start a wayfinding program.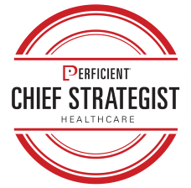 Depending upon your organization's goals and the level of internal resources you have to dedicate to development and maintenance, you may consider the following options.
Turnkey mobile platform – Out-of-the-box applications offer ease of implementation and can deliver a complete solution from mapping and installation to data uploads and maintenance, content management, and turn-by-turn navigation.
Combined print digital solution – A combined solution will ensure consistency across both printed maps and digital solutions using a multi-channel approach with both print and digital applications. However, this route tends to offer less-comprehensive content management and data/analytics dashboards.
Custom solution – Building a custom solution allows tailored content and a unique user interface that aligns completely with brand strategy. This approach requires a total hands-on approach, but there are app developers that specialize in this.
To learn more about how mobile wayfinding can enhance the patient experience at your site and increase your ROI, you can click here or download the complete guide below.
We Can Help
Our digital health service line combines the healthcare and life sciences industry expertise of Perficient with the end-to-end digital experience vision of our Perficient Digital agency to deliver award winning strategic design thinking and storytelling integrated with world-class technology platform and systems integration expertise.