MuleSoft's Anypoint platform is a robust system to help both in creating and leveraging connections between separate systems. This can, in effect, create an "application network" where previously unconnected sources of data come together to meet your business's needs. (By the way, if you're not familiar with MuleSoft yet, you can learn more about the basics here.) 
5 Steps to Get the Most out of MuleSoft
Thinking about integrating your company's systems using the MuleSoft Anypoint Platform? Here are some important steps to consider. (Note: many of these can – and should – be done well before you actually implement Anypoint or create any APIs or flows.)

#1: Focus on Your Business Outcomes.
The majority of your work might actually be done here. 
What does your company need to see? 

Where would a single view of data help you gain efficiencies or increase sales? 

Where are current problem areas that require manually processing of spreadsheets with hundreds of rows of data?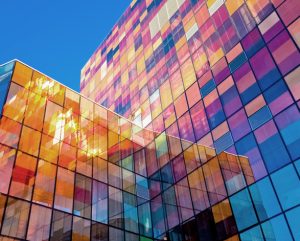 With some guidance, you can craft a data platform that is right for your organization's needs and gets the most return from your data capital.
Develop a plan for key metrics and reports. This baseline will help your implementation teams put together the endpoints and flows needed in the platform.
#2: Prioritize Needs & Quick Wins.
Now that you have a list of needs, prioritize it – not only by importance or largest impact, but also consider what would be "quick wins" giving your business a real taste of the progress or capabilities that will come with your growing application network. These small, quickly implemented integrations – and resulting reports or views of data – can generate a lot of excitement. Plus, they can stir creativity and innovation across the entire company.

#3: Train Your Team.
Get your team trained for using Anypoint. MuleSoft offers a full catalog of training courses and certification programs. There is a free 5 course self-study program as well that can give your team a headstart.

#4: Explore Anypoint's Existing Capabilities.
This might seem like it should come sooner, but the Anypoint platform is very robust and can interface with virtually any application, data or device anywhere. The exploration I'm referring to here is discovering what Anypoint can already natively connect to, as well as becoming more familiar with its pre-built templates. There is a high chance there are already connectors and templates for the exact integration you need between more than a few of your existing systems. Check out Anypoint Connectors and Anypoint Exchange to get a glimpse.

#5: And GO!
Get your teams working on some of those quick-wins we talked about in #2. You might be surprised. It could be easier than you've been expecting.

And as always, feel free to contact our experts if you have any questions.