The adoption of machine learning (ML) is increasing at near-breakneck speed. As organizations seek innovative ideas on how to improve the business, Oracle Analytics Cloud with ML capabilities is leading the charge. With built-in drag-and-drop functions into visualizations and autonomous prediction execution, Oracle Analytics puts the power of machine learning in your hands.
Join us to learn how Oracle Analytics can connect various data sources, allow you to apply ML without being statistically savvy, and easily build your story in presentation format.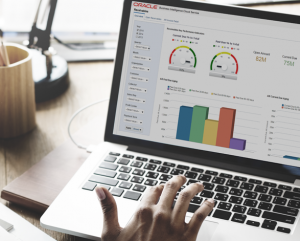 Explore key considerations, integrating the cloud with legacy applications and challenges of current cloud implementations.
Discussion will include:
In-depth look at Oracle Analytics Cloud
How to connect different data sources like SaaS applications, data lakes, external data sources and more
Custom-trained ML models demonstration
Real-world business use case from end to end
We'd love to have you attend our live event, but if you're unable to make it, all registrants will receive links to the presentation materials and a recording of the on-demand webinar post-event.