At IBM Think (#think2018), David McBride, director of Product Management, Watson Customer Experience Analytics at IBM, and Sharon Nei, senior product manager at IBM Customer Experience Analytics, spoke in the session, "Watson Customer Experience Analytics: Know Your Customers Better Than They Know Themselves." The program and offering managers gave insight into what's coming with Watson Customer Experience Analytics in 2018. It promised to  take data to the next level with more than just a recap of what's happening online.
Highlights from the IBM Think session:
Think back to the early days of retail. The small store was able to offer personalized customer information. Now contrast it with the famous quote:
Half the money I spend on advertising is misspent. The trouble is I can't figure out which half.

– John Wanamaker (retailer and innovator early 1900s)
IBM's Passion: help you understand the what and why of your customer – the confidence of knowing who you are and what you want to do
IBM Customer Analytics
Macro

aggreagate
expository
what

Micro

particular
actionable
why
Offerings in the Analytics platform include:
Digital Analytics

trends, performance, conversiton rate

Journey Analytics

mindset, channel interactions, ranked paths

Behavioral Analytics

session replays, heat maps, struggles
Aim of the platform: Use AI to create a new partnership between humans and technology.
AI does what humans aren't good at. Find knowledge, identify patterns, give key information to humans who can use it.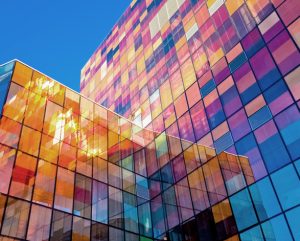 With some guidance, you can craft a data platform that is right for your organization's needs and gets the most return from your data capital.
Definition: cupcake feature – a feature created and launched early. Start small and move to birthday and wedding cakes.
Your customers struggle on digital channels. Think of buttons not appearing because of browser issues or not being able to add something to the cart because of weird validation issues. These are common issues which are hard to understand and identify.
Andres – City Cool data analyst
Receives an email that Watson noticed a higher than expected portion of customers on website are struggling
Gets to work and open up the "struggle analytics" dashboard. These are custom events that Watson monitors.
This would include:

repeatedly clicking on a link
repeated moving between pages
looking at a page and a user has more clicks on a page
long page load times
etc.

Zooms into the error screen and sees an upward trend
Digs into one specific issue to see how many are struggling with the issue

He replays a few sessions and sees a common error message.

He shares the information with the development team so they can fix it.
They fix it but you still have a number of people who abandoned the session.
Andres exports this list to the campaign management tool.
Note: This is what Watson does well. Find the pattern. Idenitify it as an issue.
Digital Analytics
IBM delivered a lot in the past year:
Segmentation

unlimited segments
complex segments
Can apply segments to manual reports
Share segments

Device support – more and better
UBX Universal behavior exchange platform

Built a platform to share data among IBM offerings and with other users.
Includes partner tools and IBM offerings
Can bring in instore data, social media data, email, web, mobile, etc.
Can drill down and see event data

Report

easily create ad hoc reports
improved reporting workflow
Make it much easier to get to insights
Tealeaf last year
Had many improvements as well:
Enhanced replay. Provides a much better interface and a smoother replay experience
Search for particular events
Session archival. Add on module.

Includes bulk data export
Can export to cloud or other location
Can use for security and fraud investigations
Can customize what sessions you want to export. Only export converted sessions for example

Akamai connector. Partnered with this vendor to capture customer interactions on their servers. You can get about 30% more data.
Mobile support improvement. Android Studio, ionic, Cocoa, etc.
The Future
We want to provide our customers with a system that learns. What if a computer could be trained by observing behavior?
This includes customer insights and automation.
Meet Evan, marketing manager at City Cool. He's not on track to close his quarter and need to get some insights into what's going on.
Evan identified a segment where they have a 20% chance of churn.
He uses Watson Marketing Automation to setup a campaign.
The campaign click through looks good. He's wondering why he's not getting conversions.
Talks to Andres to dig deeper into why there is an revenue gaps.
Andres invokes Watson and asks, "Why is there a revenue drop?"
Watson creates a contribution summary report to the anomaly.
Show me Android session and gets the top 5 errors sessions.

Replays one session. Find out that they missed the ccd code.

This is a macro to micro approach. David called it the birthday cake (rather than cupcake).

Cuts down on the time to identify where the issue occurs.
This is coming to market later this year and will be part of Watson customer Experience Analytics Suite.
The future is Watson AI here. Use embedded AI and machine learning to identify and isolate the issues.