If you haven't heard, Salesforce Shield is a bundle of products that Salesforce has put together to help customers meet strict regulatory requirements concerning their data.
Salesforce Shield Components
Salesforce Shield Event Monitoring
Salesforce Shield Field Audit Trail
Salesforce Shield Platform Encryption
Most successful businesses are not built on a hunch. That's where data comes in. However, with access to so much data, one of the challenges many companies face is how to gain insight into activity in the database.
Traditionally, administrators have used reports to understand record population, field consistency, login times, and more. Those details are valuable and necessary to ensure the health of your Salesforce environment. The problem is, they only paint a small picture of what is going on in your database.
Salesforce event monitoring provides a wealth of information to help administrators improve their system and for companies to protect their data.
What is Salesforce Event Monitoring?
Salesforce event monitoring is like an amazing crystal ball! (Psychic not included.)
Use event monitoring to provide detailed insight into who is accessing data (and from where), analyze trends to help with adoption, and identify bottlenecks, resulting in improve performance.
Let's take a look at five different areas of Salesforce event monitoring.
1. Event Logs
Designed as an API First service, Salesforce event monitoring helps you to use data that normally wouldn't be possible through the user interface. Salesforce stores the information gathered by the event logs in an API object called EventLogFile. The Event Type field in the EventLogFile object supports 45 events presently. See a list of those event types.
Today, the event log captures information on a daily basis. However, Salesforce is working on a beta allowing for hourly data capture. At this time the hourly information is only available through the API and not supported by the analytics app, but this gives you a glimpse into where Salesforce event monitoring is headed.
2. Data Visualization
Using Salesforce Einstein analytics, you can visualize the data helping you to identify trends and make decisions based on how users are using information.
3. Real-Time Events
Real-time events support the synchronous policy condition evaluation and actions for the real-time event and following — even streaming and event storage use cases for customers — with real-time security and performance monitoring use cases. This is currently in pilot. Customers can reach out to Salesforce if they would like to participate.
4. Transaction Security
There are many ways policies can be used to encourage users to stay within guidelines intended to protect your data.
Use transaction security policies to act on events in real time by establishing condition actions. For example, if your organization restricts browsers or browser versions, by establishing a policy you can ensure only accepted browsers are used for accessing your data. Or, prevent users from logging in from multiple devices.
5. Machine Learning
With Salesforce's event monitoring and machine learning capabilities, you can identify anomalies in events to help you become aware of potential data leakage risks. Salesforce is providing a pilot for anomaly detection which looks at 60-90 days of data to formulate a baseline, then tries to find a significant deviation from standard behavior.
If an anomaly in behavior is detected, Salesforce will send the administrator an email with a survey to determine the risk level. This is currently focused on Salesforce Core Cloud only for the pilot.
Learn More About Salesforce Shield Event Monitoring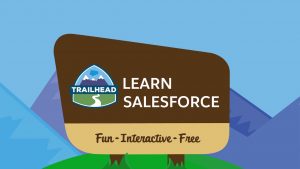 The best place to learn about Salesforce Shield event monitoring is the Trailhead trail on the subject. After completing it, you should be able to name several event types supported by event monitoring, define event log files, state at least three use cases for event monitoring, and describe the API-first approach to development.
Salesforce event monitoring has the capability to unlock information and help administrators take their Salesforce environment to the next level. It is a key tool in an administrators utility belt that may not unleash a sixth sense, but it's the closest thing to a crystal ball as you can get.
Is your company using event monitoring? Let us know in the comments below.