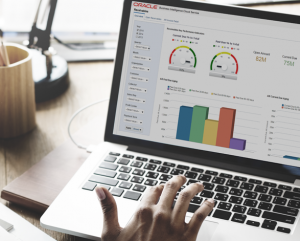 Explore key considerations, integrating the cloud with legacy applications and challenges of current cloud implementations.
As a CRM consultant that has been working with Oracle Sales Cloud since 2015 and has been actively involved in 8+ projects, here are the top 6 tips that I have learned in driving a successful Oracle Sales Cloud implementation:
Requirements – With every project, it is critical to capture the business requirements that the application is going to achieve.  I recommend scheduling face-to-face time with the SME's (subject matter experts) to discuss and prioritize requirements in order of business importance.  The requirement document will then serve as your baseline for design and build.
Project Plan – Develop a project plan that defines the following: tasks, milestones, and key deliverables.  The project plan should be reviewed on an ongoing basis and adjusted as needed.  It is also important to include checkpoints and sign-off for each key milestone.
Conference Room Pilots (CRP) – Conference Room Pilots are a great way to validate your design and development work (configuration, workflow, integration, data migration, etc.) with your end users throughout the design/development phase.  Give the users some case scenarios and ask them to go through them in the application and provide feedback.
Weekly Status Meetings – A weekly status meeting with key resources to review project progress, budget, tasks, issues, risks, etc. is essential to keeping parties informed of project updates.
Change Management – A communication plan should be in place to notify users of important dates (go live, CRP, unit testing, etc.) so resources can plan their schedules accordingly.
Training – Proper training is vital for increasing user adoption of the new application.  Users should review different use cases as well as perform hands-on training in the new application.  If there are different user groups, provide separate training sessions for each user group.