Before we get into the rest of the details, the good thing is this is not a major release; rather, a feature pack to fix bugs and introduce other enhancements. The exception to the major release would be if you're still running version 7.5 or earlier, then it's a bit more work to upgrade, but hopefully isn't too bad. Previously I blogged about the new and improved Work Centers and which can be found here. This quick entry is to point out the main new capabilities within Maximo version 7.6.0.9.
So, what are some of the new things in this Maximo release?
– New and improved views in the Work Supervision and Work Execution Work Centers
– New Work Management actions within the Inspections
– Additional capabilities in the Maximo Asset Management Multi-Tenancy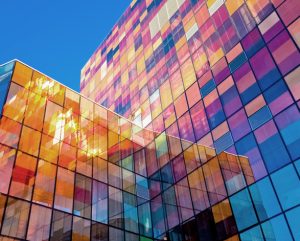 With some guidance, you can craft a data platform that is right for your organization's needs and gets the most return from your data capital.
If you're interested in reading all the details, I encourage you to follow this link to the IBM website with additional details.
Perficient is planning a webinar to demonstrate and discuss the new Work Centers the second week of January, 2018, so please let us know if you'd be interested in learning more. The enhancements in the Work Supervision Work Center include the ability to view work orders that are open or closed. You can also create new work orders. You can also quickly and accurately report the work order completion details within the Work Execution Work Center.
The Inspections work Center was improved to include additional capabilities of creating work orders from an inspection, view forms, associate inspections with job plans / tasks, view related inspection forms and even complete questions asked within the forms. There are a few more details, and instead of retyping everything, it's in the link mentioned above.
Regarding the Multi-tenancy "version," how about the Migration Manager now being added! For all those that use multi-tenancy and realized the struggles associated with moving data, I think you'll appreciate this quite a lot. There is also a new process to import reports using BIRT. Lastly IBM added a new system property for accessing template data within multi-tenancy environments. These can set default settings for the property or create your own administrator role.
The complete read-me file is located here and includes additional details on how to load and other resolved defects. Happy upgrading / feature pack installing!!